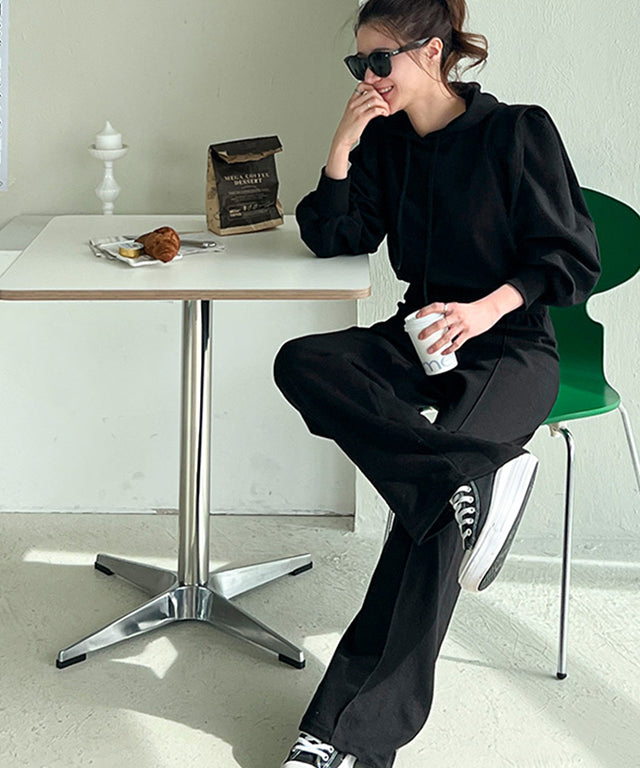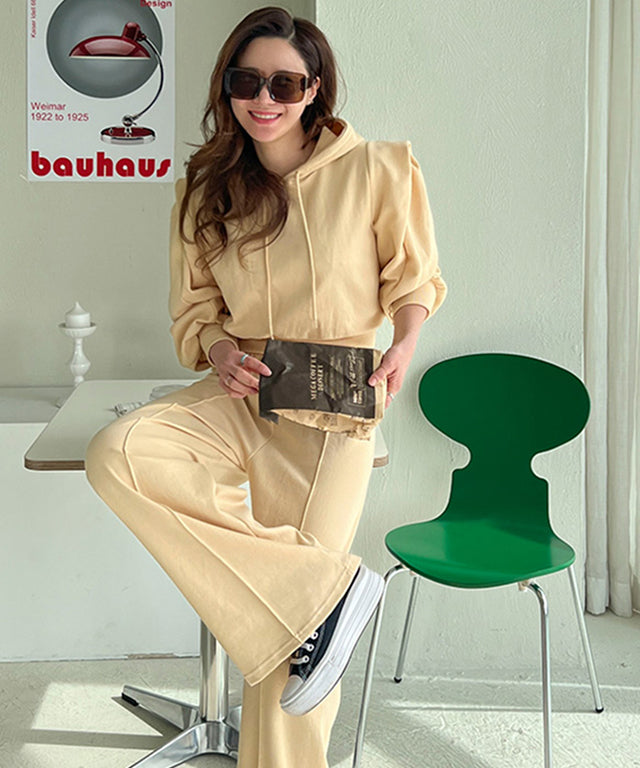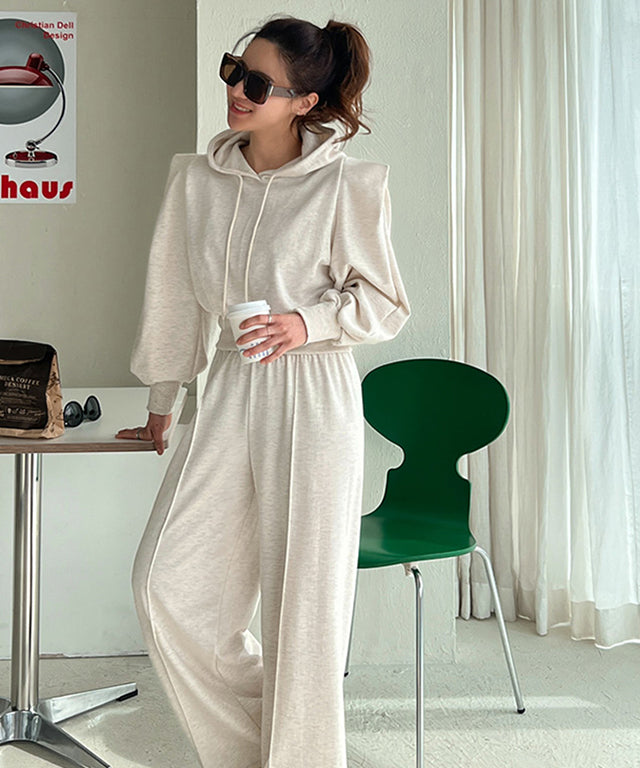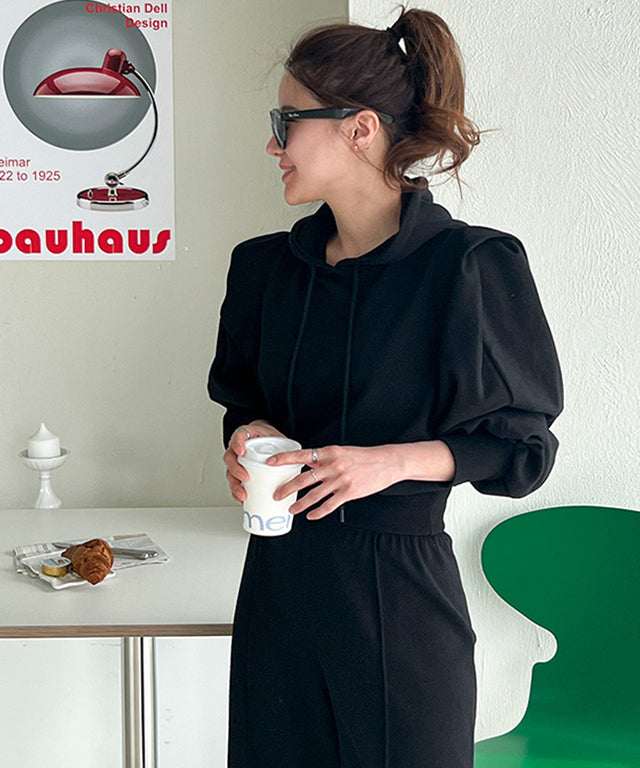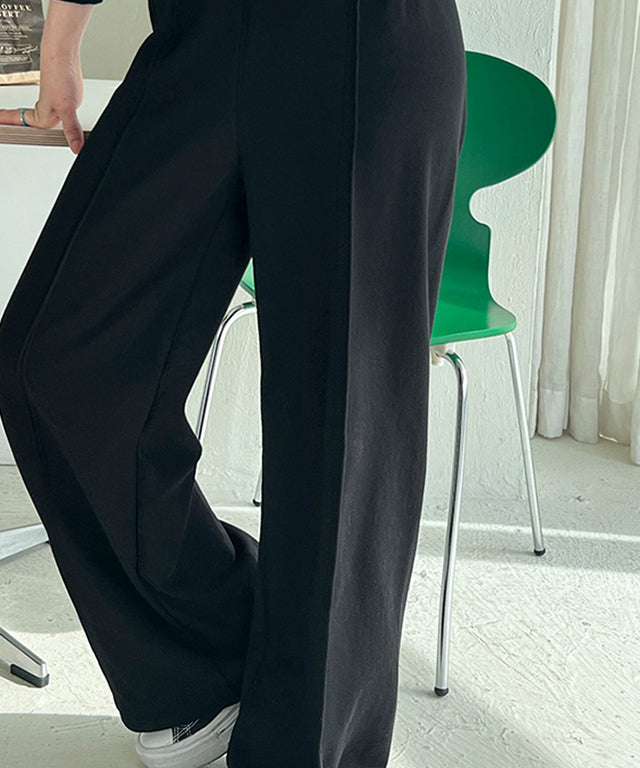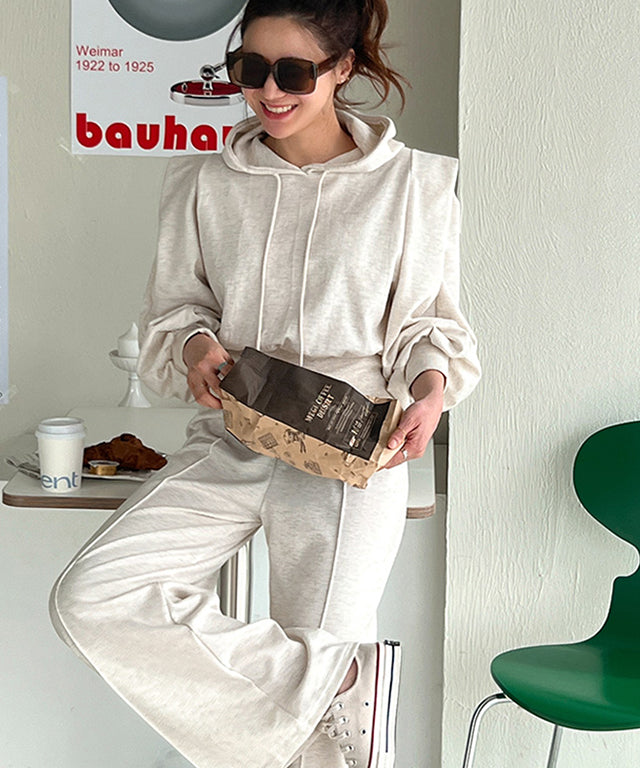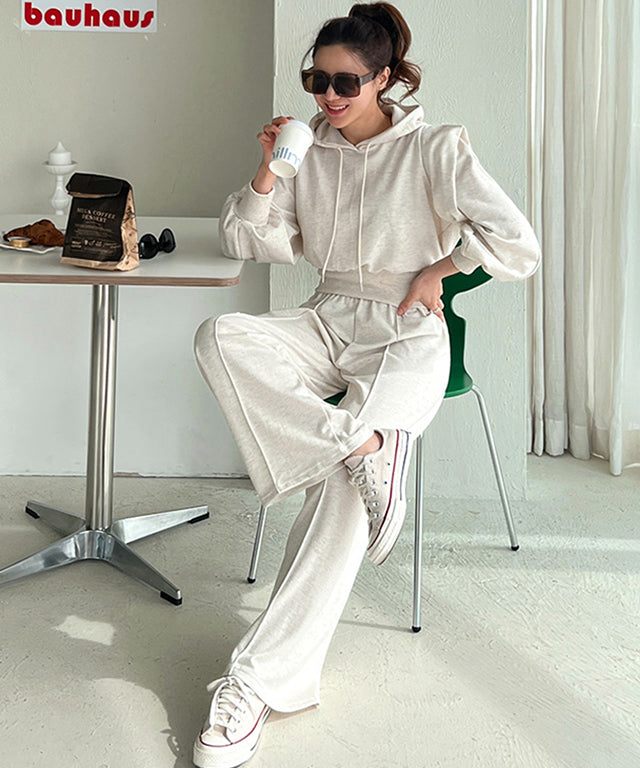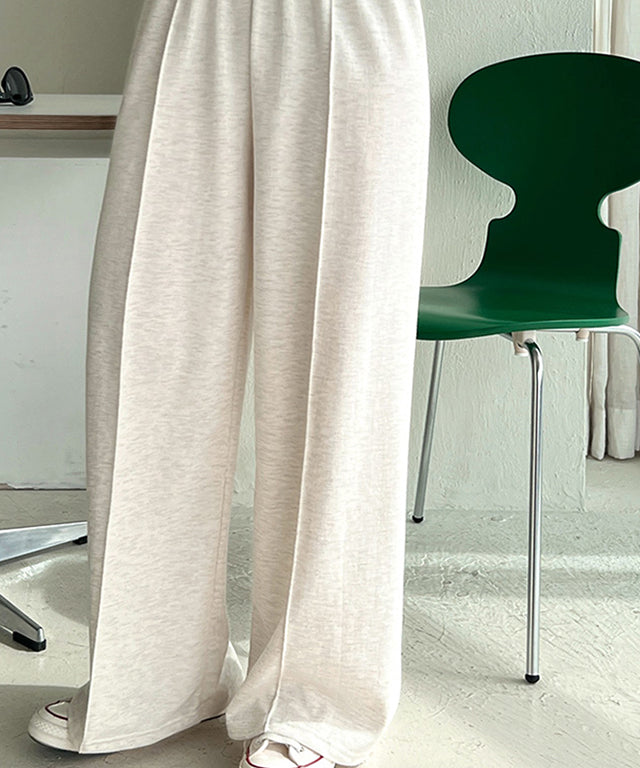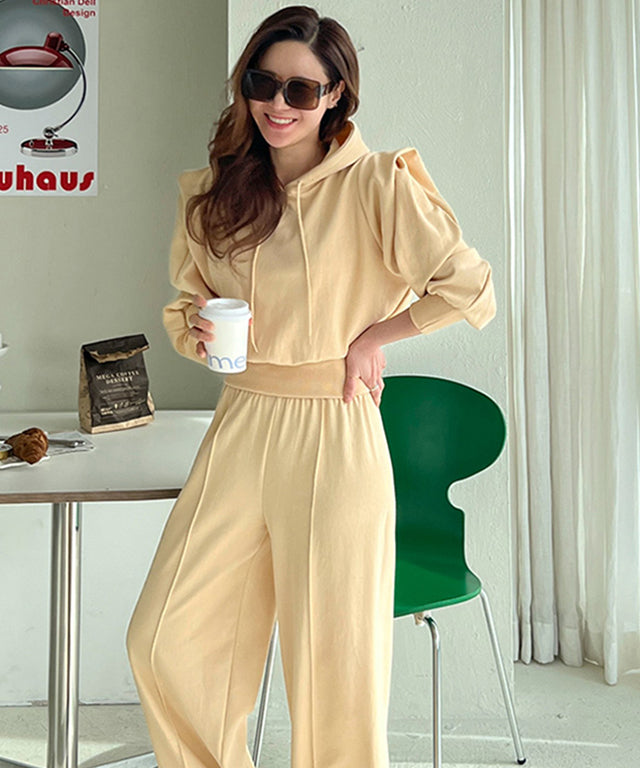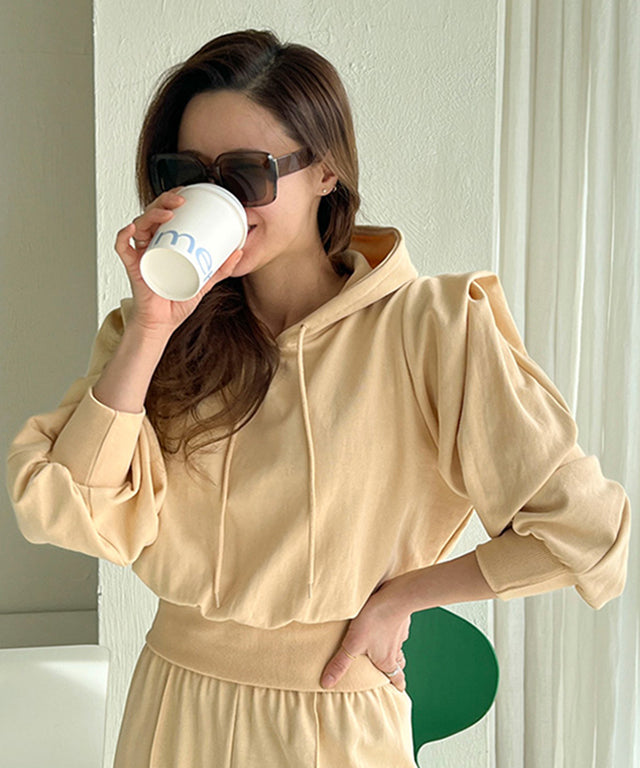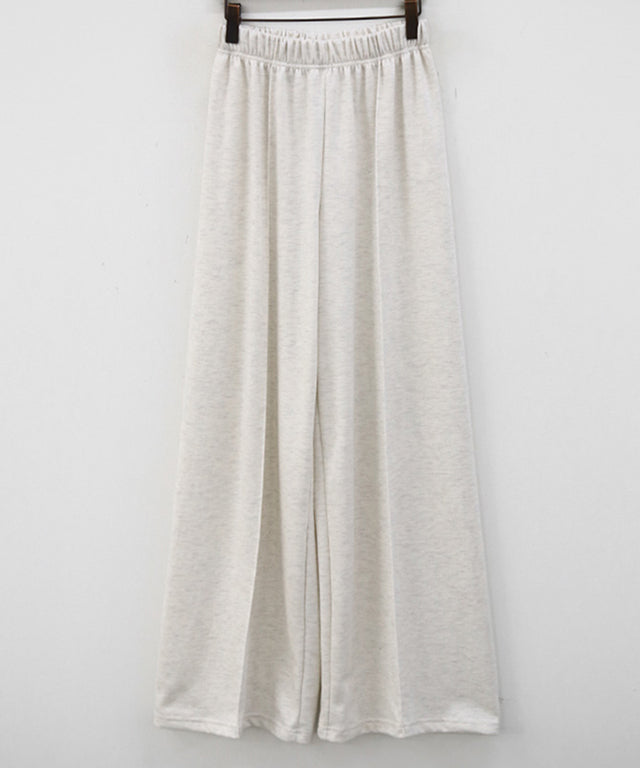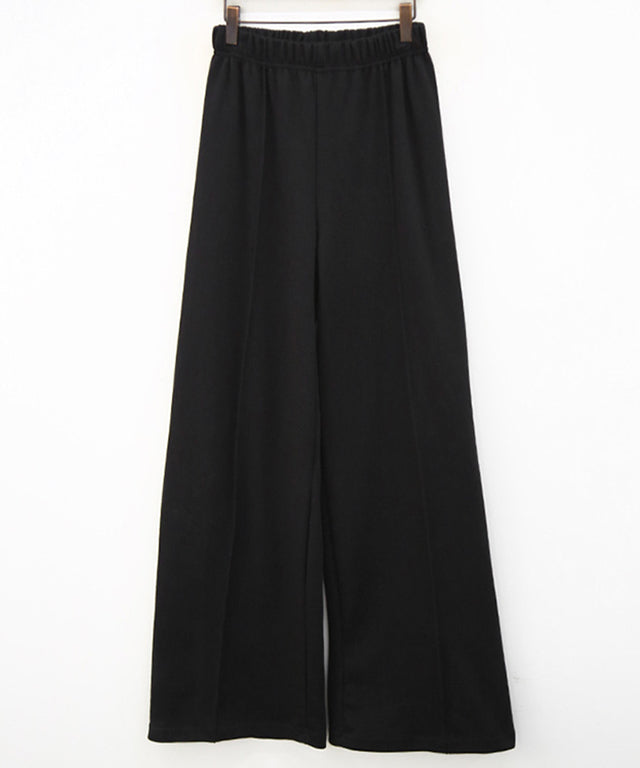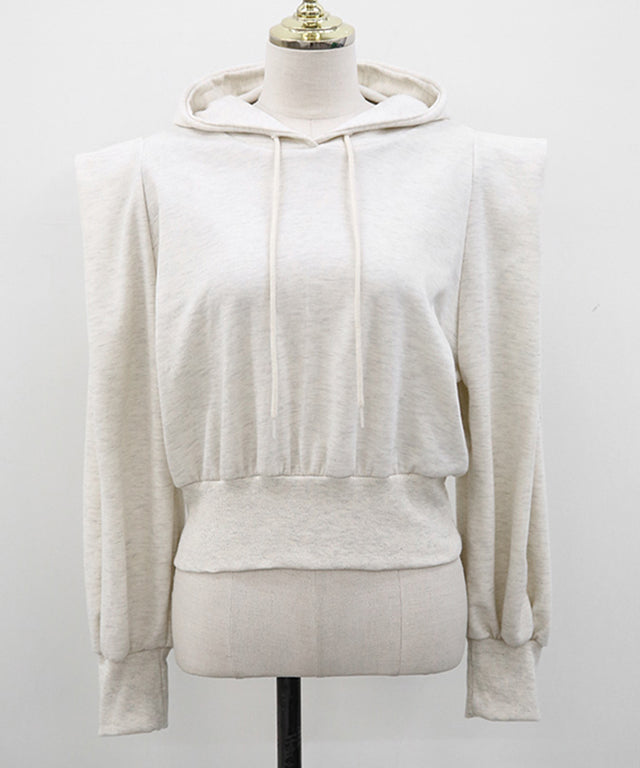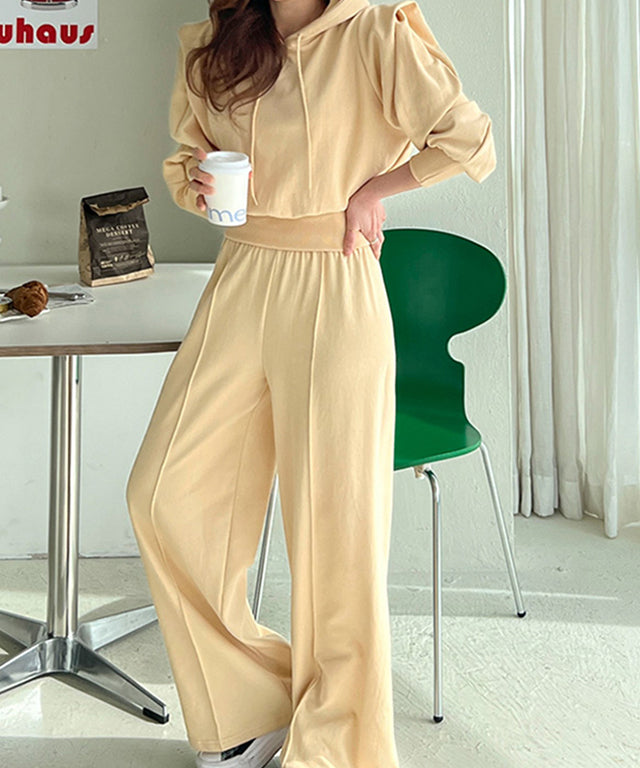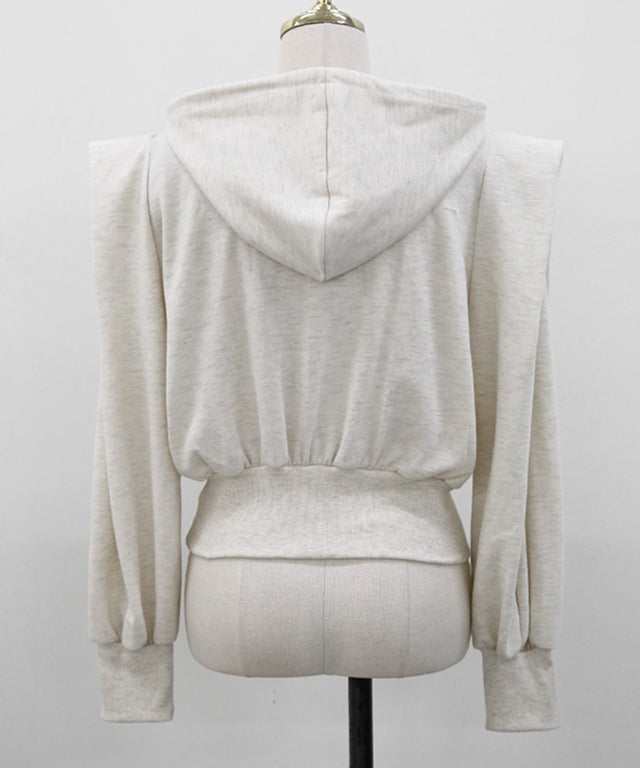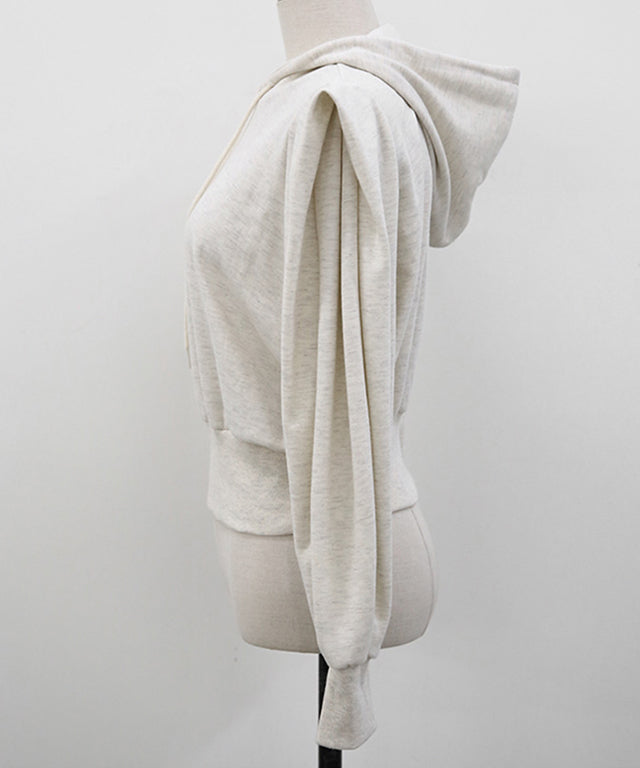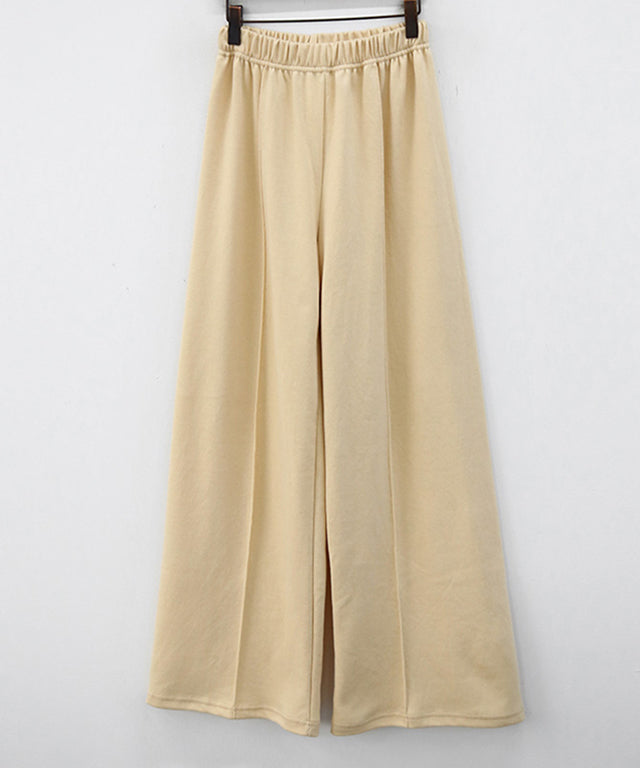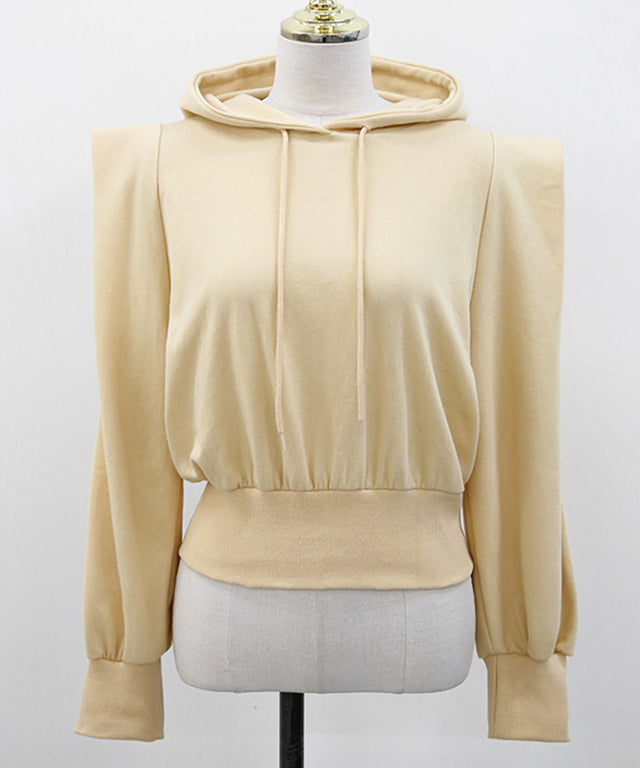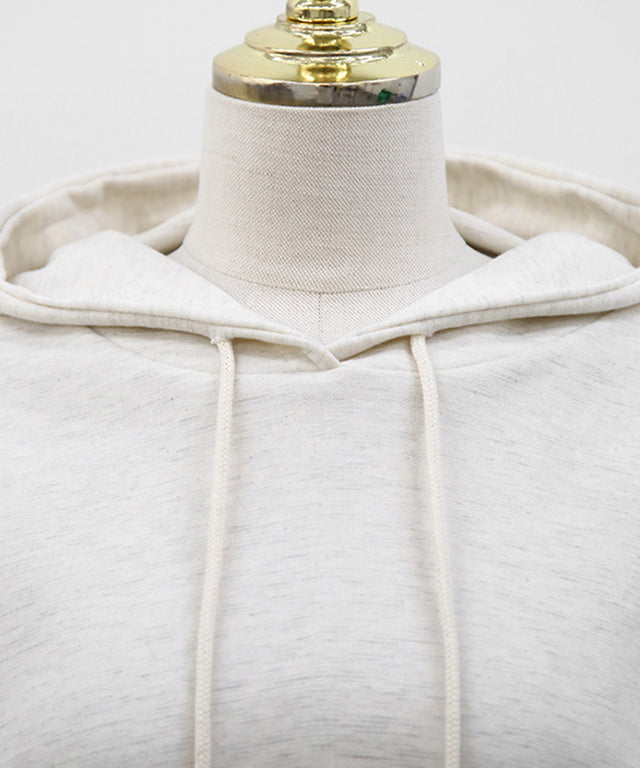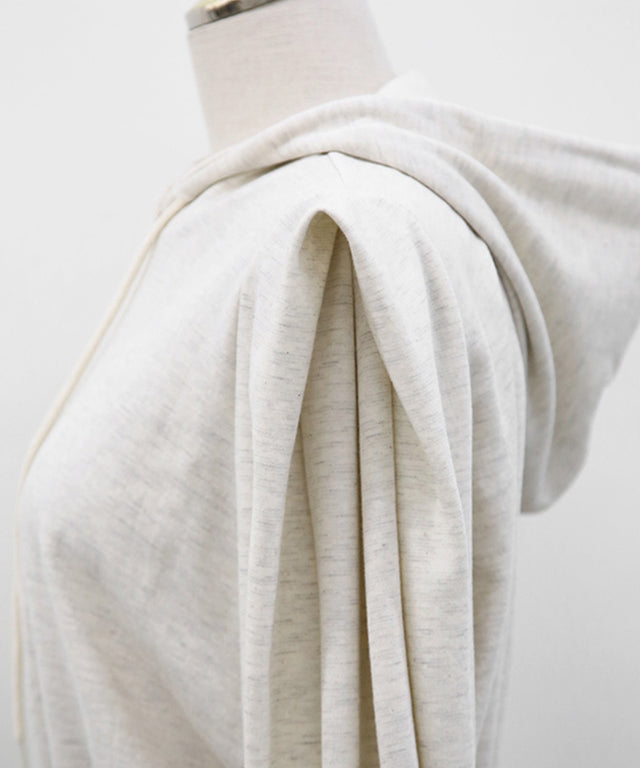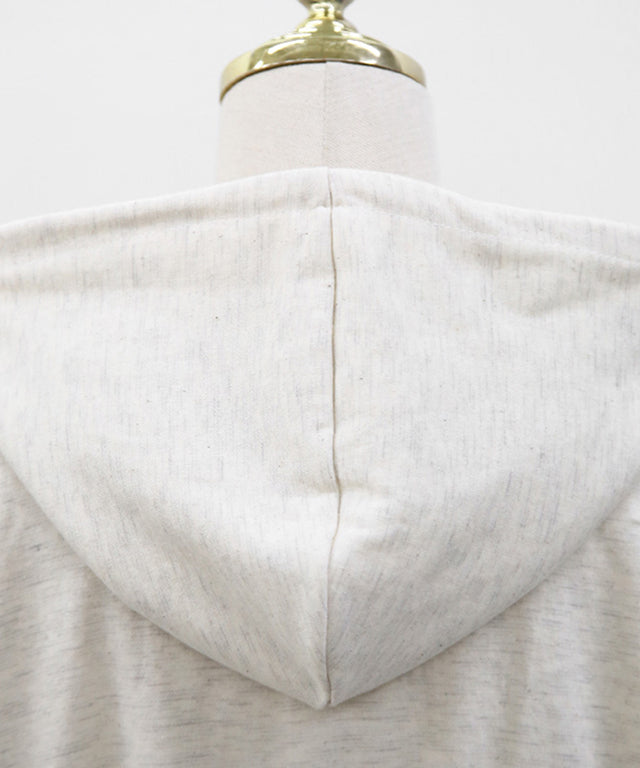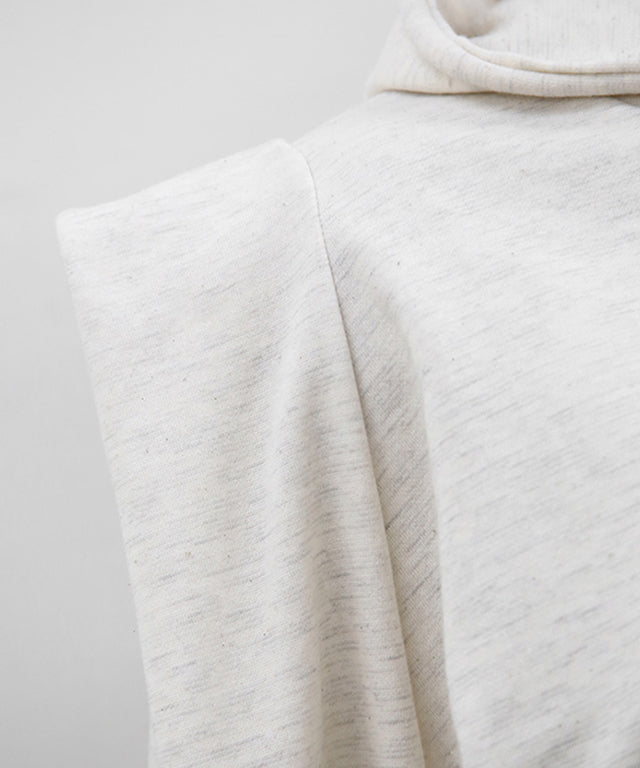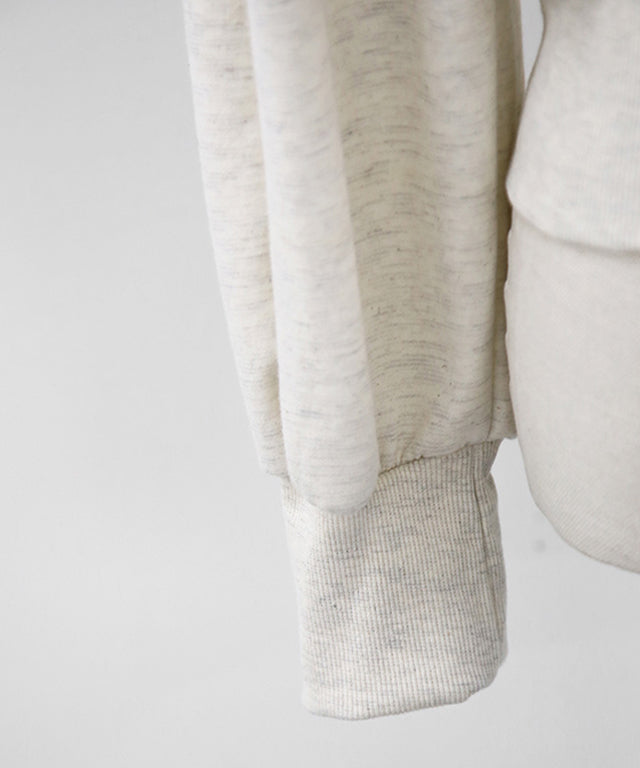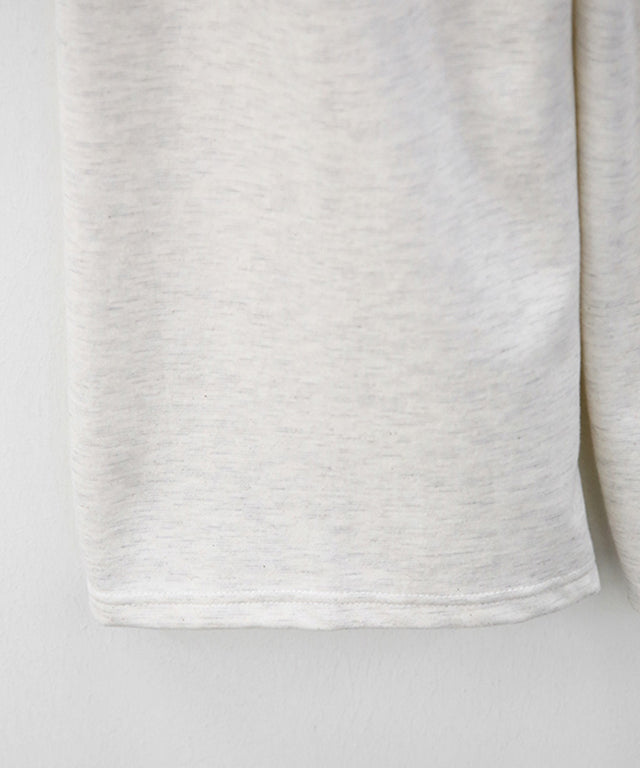 Fabido Puff Hood Pants Set
Product Information:
Comfortable yet stylish puff hooded pants set
Introducing a set of hooded pants that are good for daily wear :D
It is an item that boasts a comfortable fit with soft material. Puffed shoulder and hooded. It's a stylish piece of clothing that you'll wear often. 

Available in colors Black, Oatmeal, and Light yellow

Material:
60% cotton + 40% polyester

Laundry:
Hand wash separately
Do not use dryer
No twisting

Size Chart


Option (Inch)
Shoulder

Chest



Sleeve length
Arm 
Total Length
One Size
(XS~M)
14.1
44.8
24.6
18.1
20.4
Option (Inch)

 Waist
Hip
Rise
Thigh
Hem
Pants Length

One Size (XS~M)

20.4-

40.1

40.9
13.3
26.7
24.4
39.3
1~1.5 inches error may occur depending on the measuring method, measuring location, and measuring person.

Even if the size is the same, the fit may vary slightly depending on the body type.

Denim and colored fabric products naturally lose water, so wash them separately to prevent color migration.

The color of the product may look different depending on the monitor resolution and angle.

Absolutely no exchanges or returns when washing, unlike the washing method described.

In the case of accessories, each customer has a different allergy-causing material, so please purchase after checking the material.

When wearing dark colors (black, navy, etc..), please be careful as it may cause migration if you match it with a bag or clothing of bright colors (white, ivory).

All photos uploaded to the Nanning-gu site (www.naning9.com) are legally protected by copyright law.
If you steal Nanning's image without permission and use it commercially, you may be subject to legal action without warning, so please be careful.