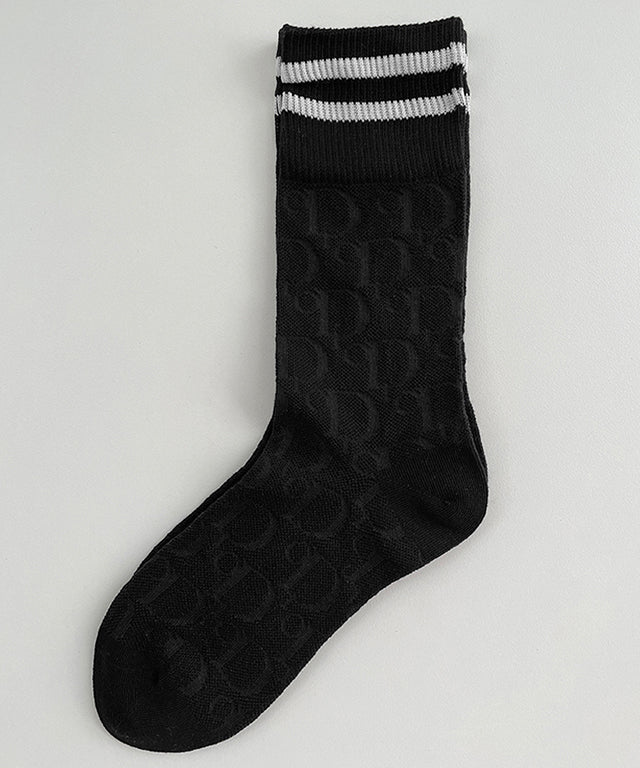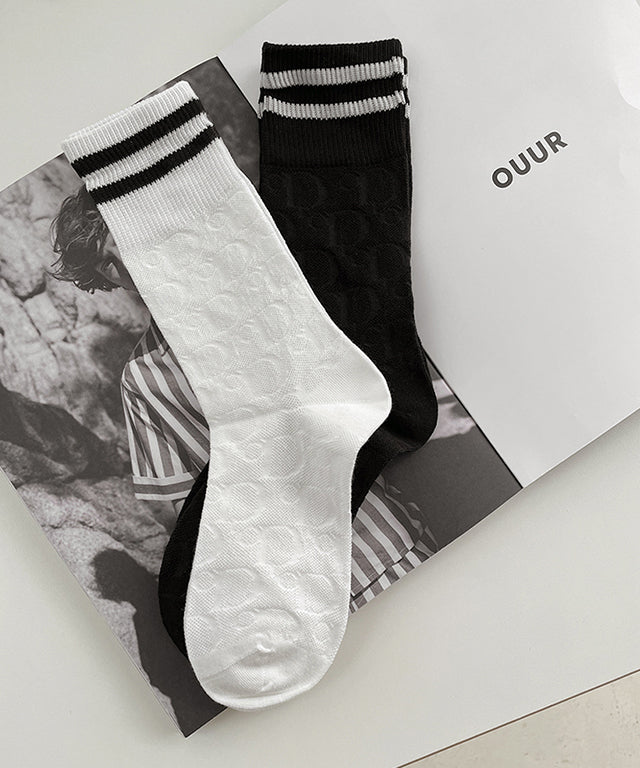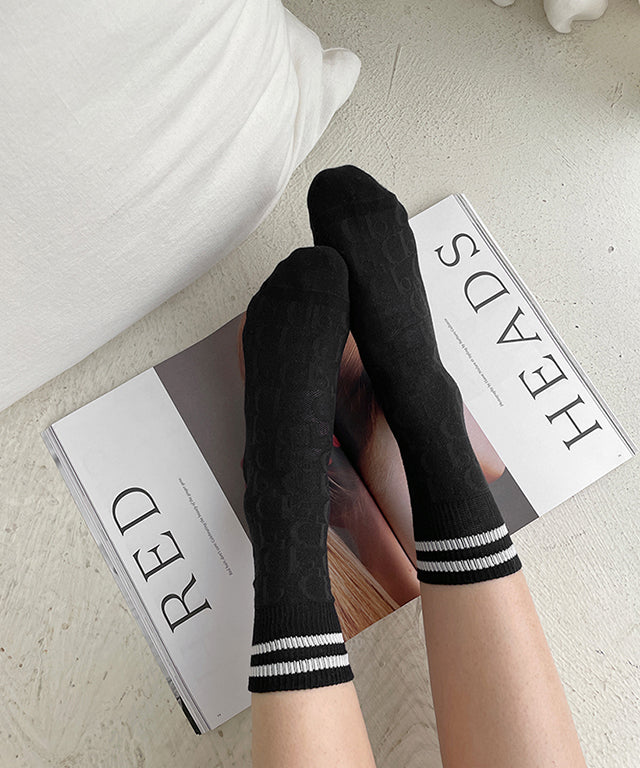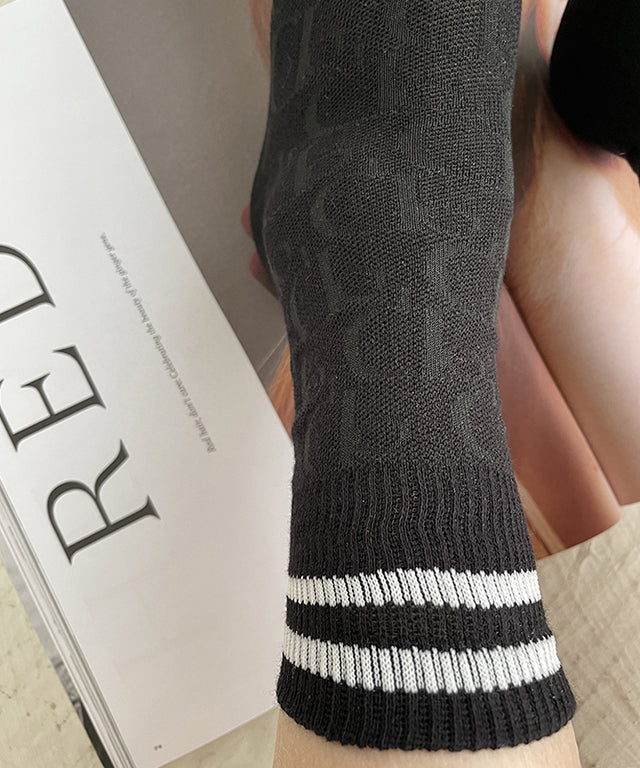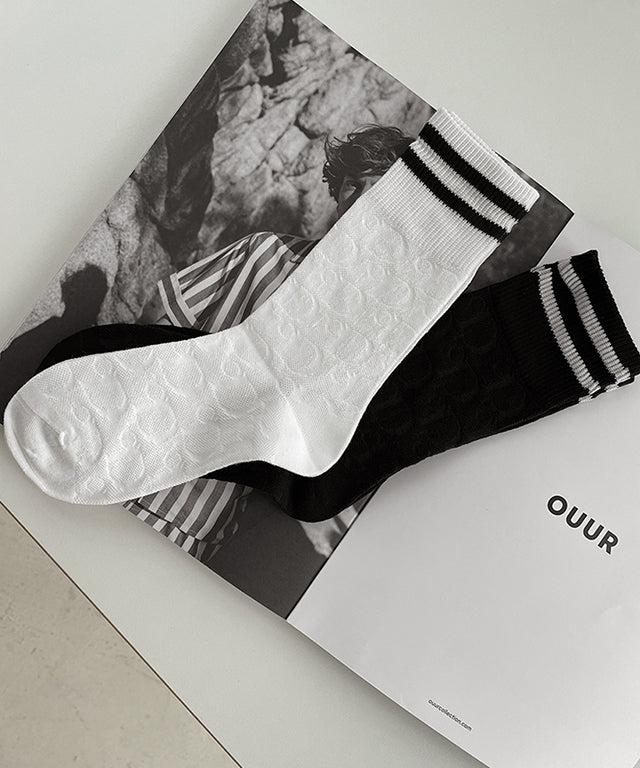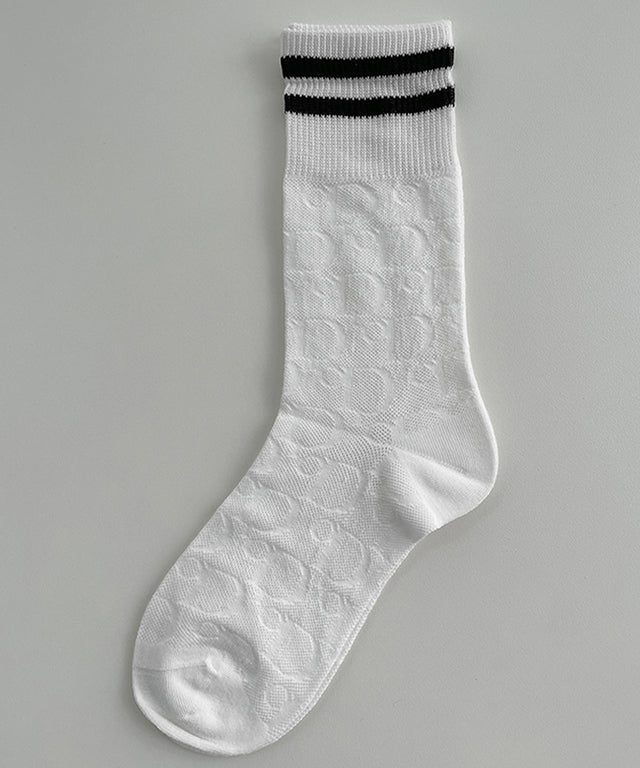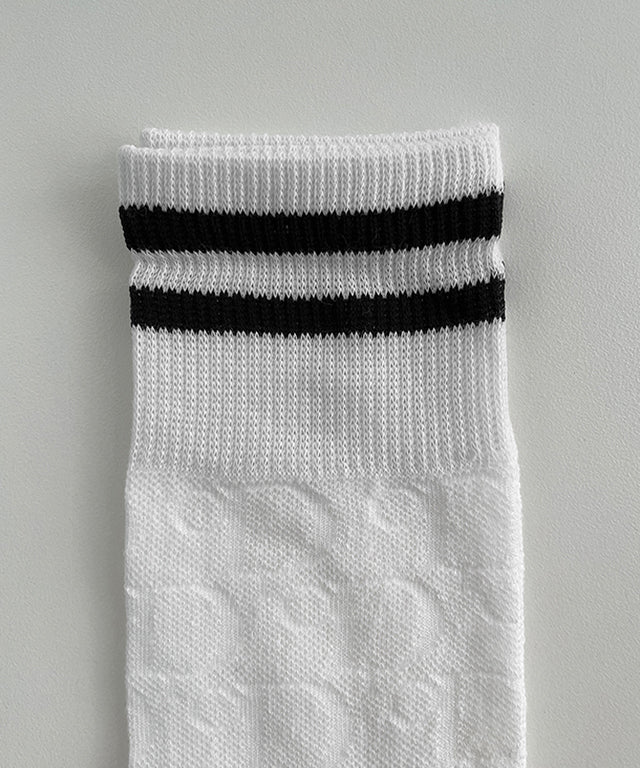 Opech Socks
Product Description:
Introducing unique and stylish socks with English patterns engraved! The length that goes up to the top of the ankle keeps it tight without sagging. It is comfortable to wear with elastic corrugated banding There are two stripe points on the upper part of the ankle. It's a good sock to give a point with a design that shows off a luxurious mood.

Material:
Cotton (cotton/cotton) 100%

Washing Method:
-Laundry
-Hand wash separately
-Do not use a dryer
-No twisting
Socks Sizes
| | | |
| --- | --- | --- |
| Option (Inch) | Diameter | Total Length |
| One Size fits most | 6.2-10.2 | 12.5 |
1~1.5 inches error may occur depending on the measuring method, measuring location, and measuring person.


Even if the size is the same, the fit may vary slightly depending on the body type.

Denim and colored fabric products naturally lose water, so wash them separately to prevent color migration.

The color of the product may look different depending on the monitor resolution and angle.

Absolutely no exchanges or returns when washing, unlike the washing method described.

In the case of accessories, each customer has a different allergy-causing material, so please purchase after checking the material.

When wearing dark colors (black, navy, etc..), please be careful as it may cause migration if you match it with a bag or clothing of bright colors (white, ivory).

All photos uploaded to the Nanning-gu site (www.naning9.com) are legally protected by copyright law.
If you steal Nanning's image without permission and use it commercially, you may be subject to legal action without warning, so please be careful.