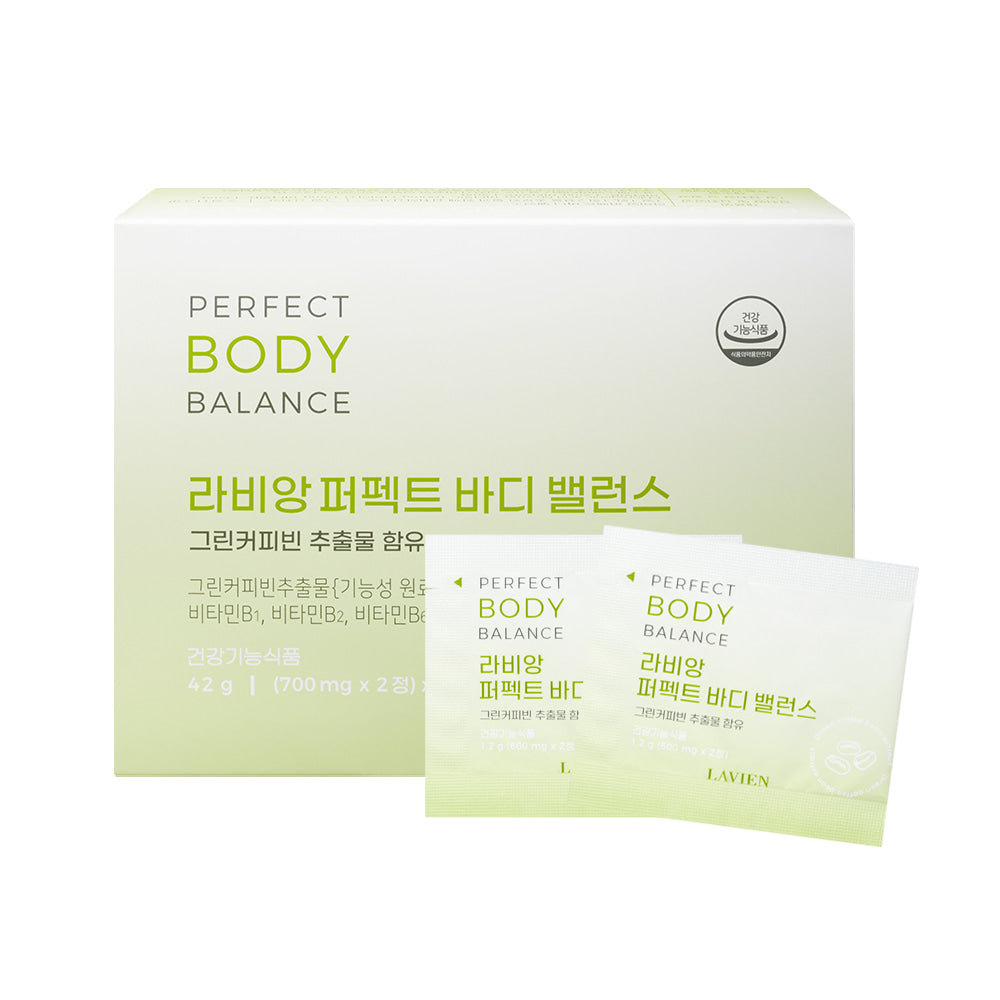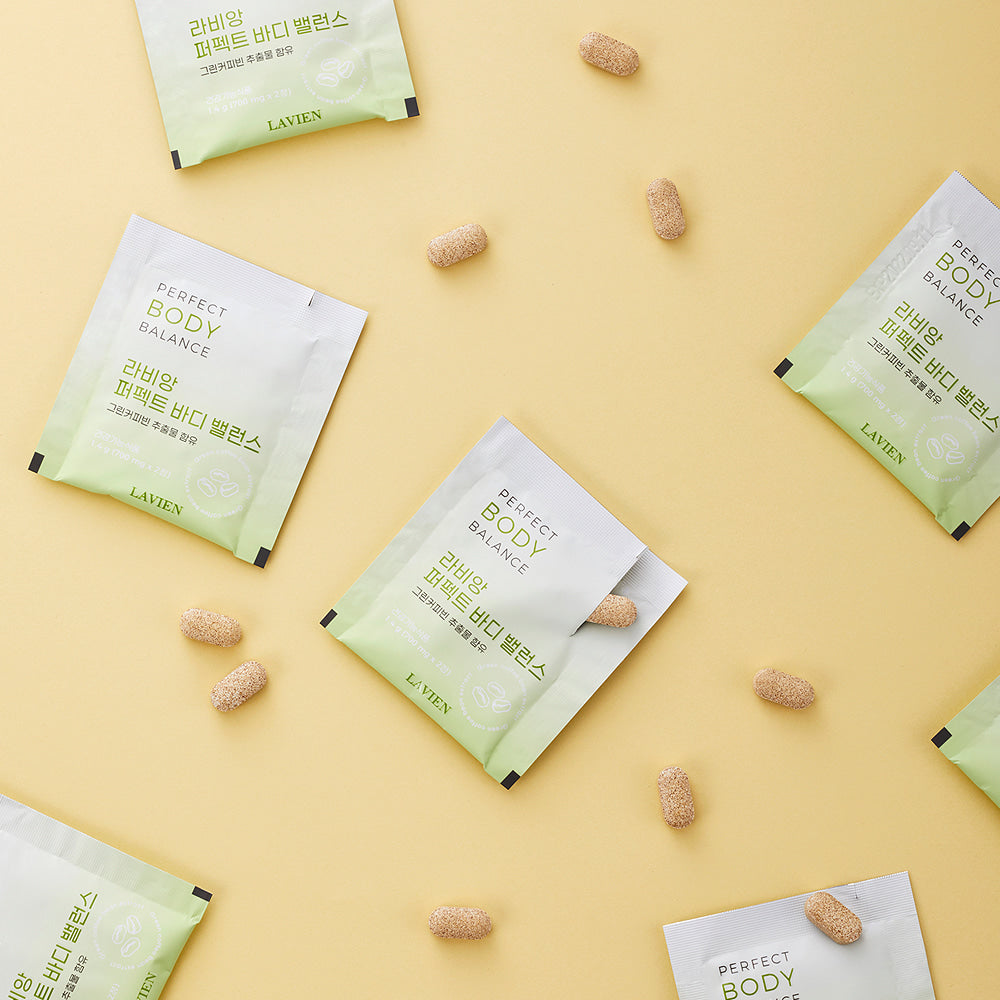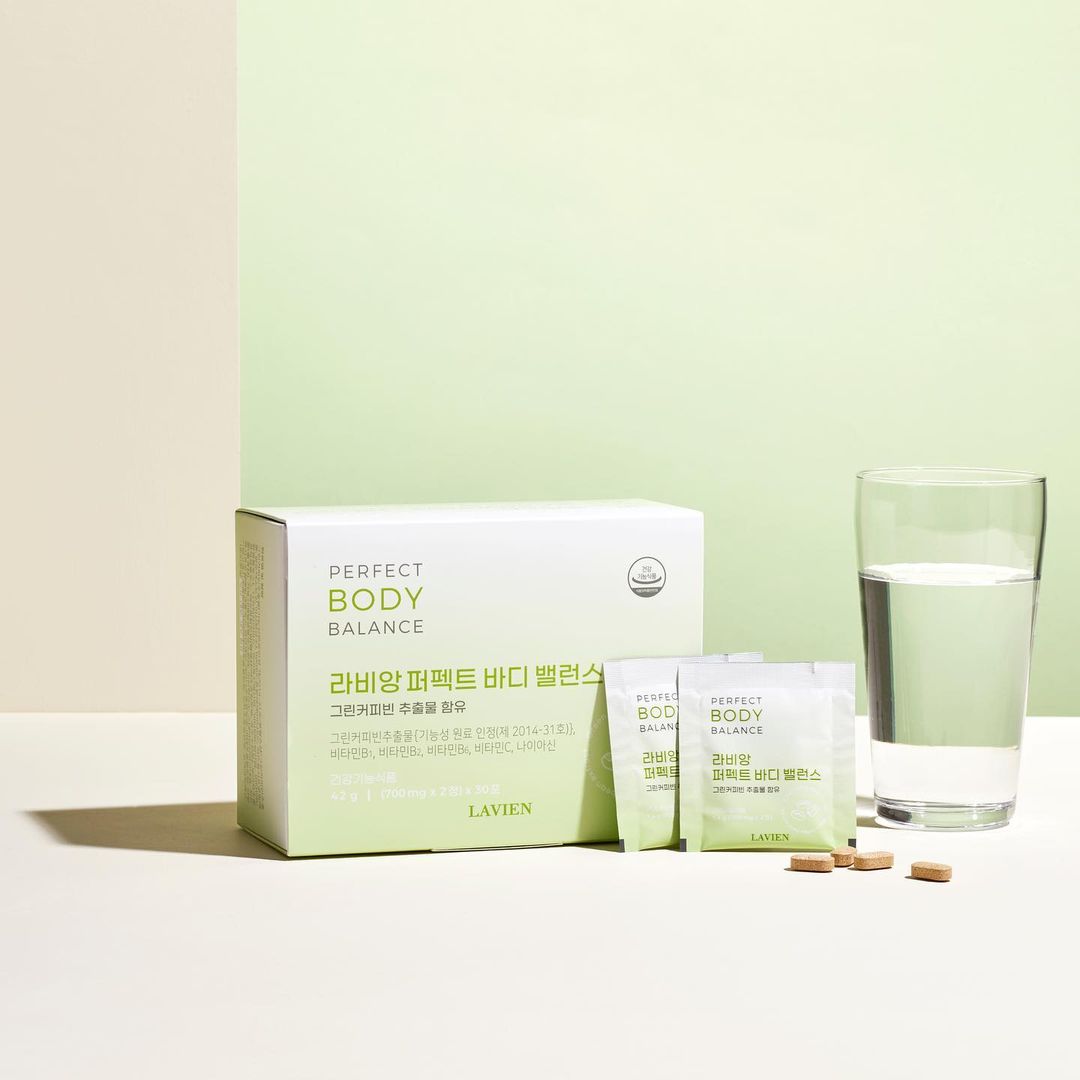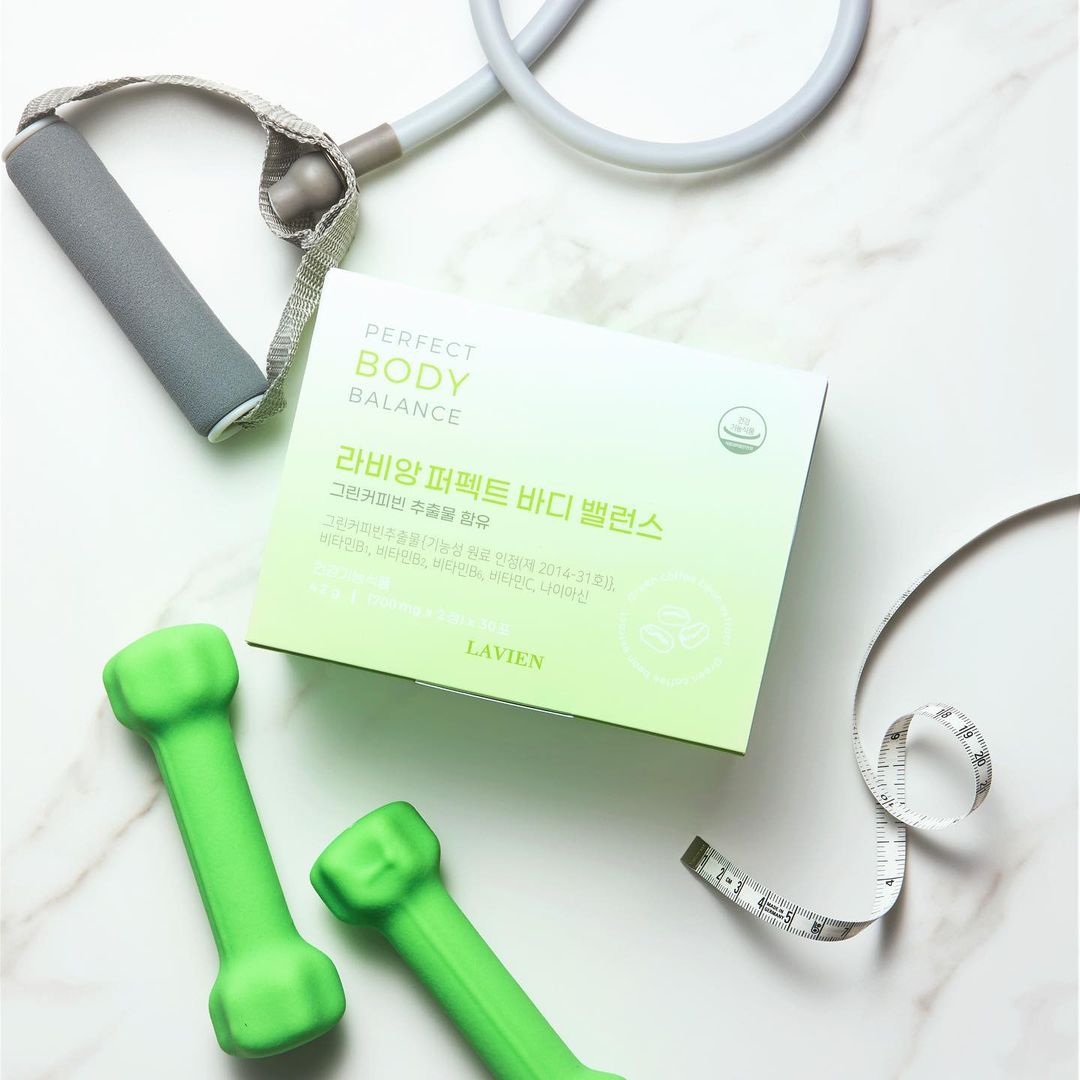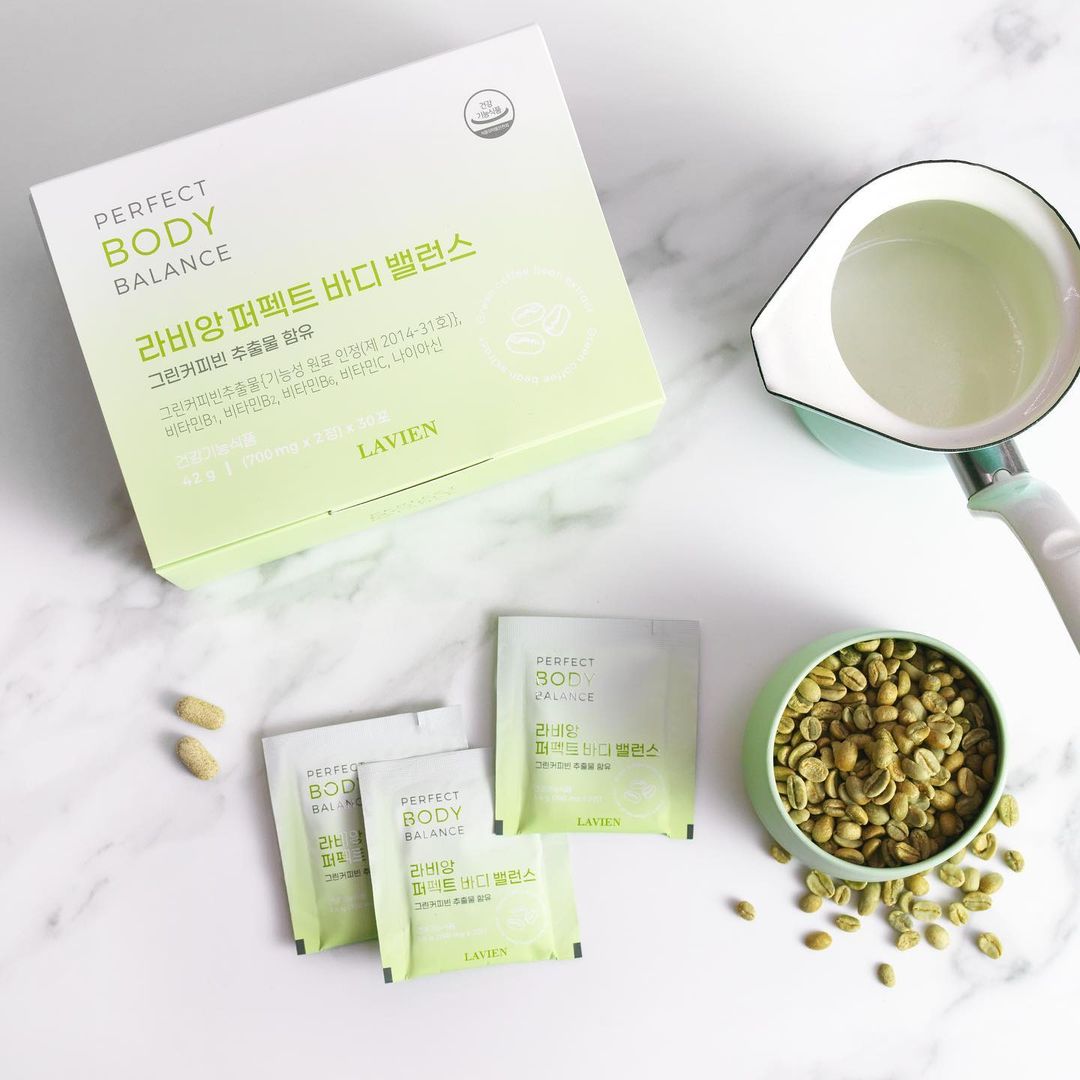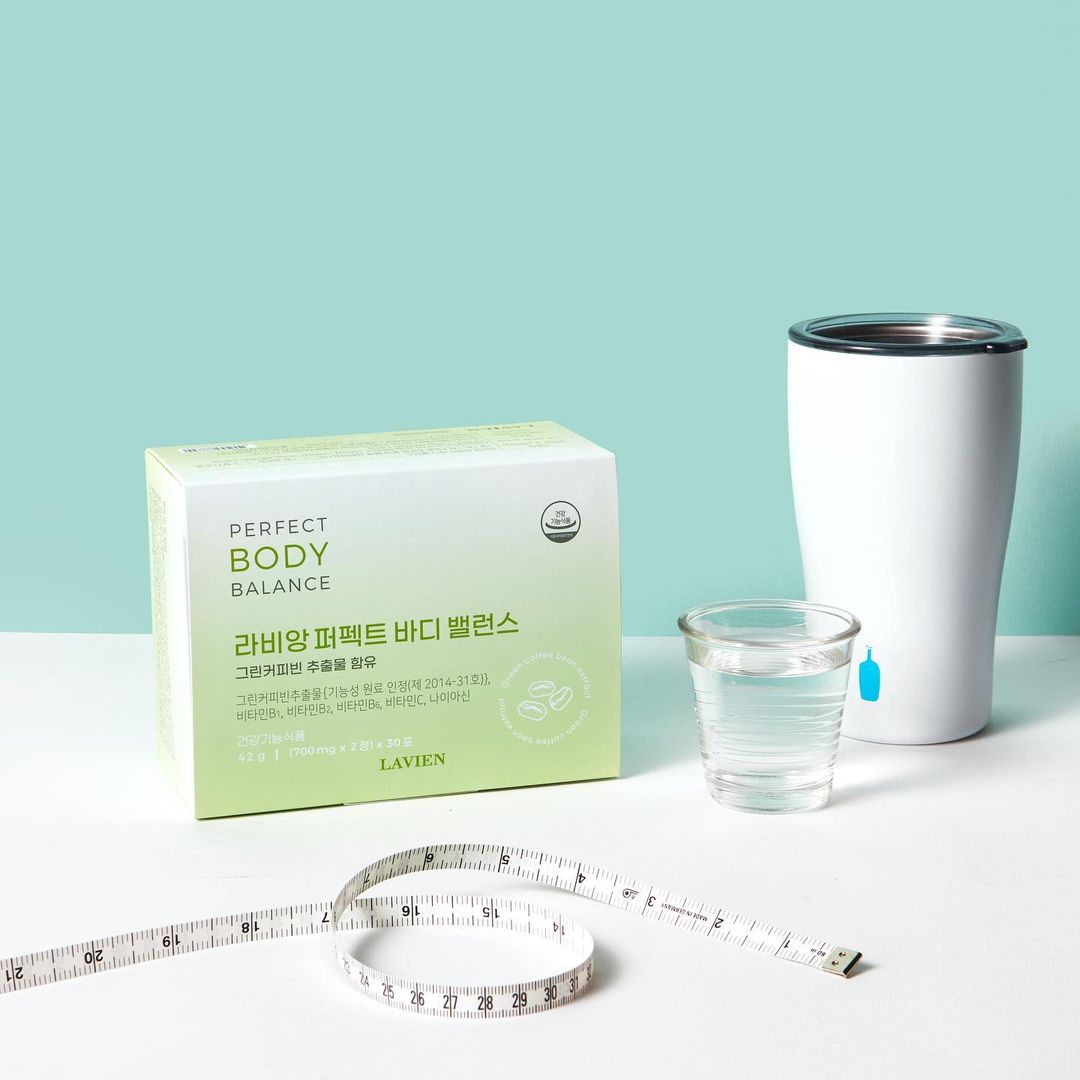 Perfect Body Balance (1BOX for 1month)
36g | (600mg x 2Tablets) *30ea
Perfect Body Balance
Have you been struggling with your diet? Get a healthy diet with Perfect Body Balance!
In diet, it's true that it's easy to gain but hard to lose. When you need to have a diet, go for a healthy and easy diet with GREEN COFFEE BEANS!
Simply take 2 pills a day
-It cuts carbs
-Reduces body fat
*It is better to combine proper exercise and diet control together.
Why choose Perfect Body Balance?
-Easy to take with 1 pack daily (2 pills). Easy to carry pouch type, take it with water anytime, anywhere!
-Easy to swallow. No discomfort when ingesting. Easy to swallow-sized pills and no taste at all!
-Use of functional raw material. Green coffee beans have undergone the decaffeination process.
-Use of varieties with high chlorogenic content, a key component of green coffee beans. Green beans with high chlorogenic content a key component that can help reduce body fat.
-Functional raw materials Green Coffee bean with human application test results. Human application tests such as reduction of body fat percentage and weight loss.
This is recommended for…
-those who skip meals to lose weight.
-those who eat 1 meal a day.
-those who recently gained a lot of weight.
Frequently Ask Questions:
1- How do I take it?
Take 2 tablets once a day with plenty of water. It is better with proper exercise and a healthy diet.
2- Can I take it on an empty stomach?
Yes, you can.
3- Can middle-aged men and women eat it?
Except for pregnant and lactating women, it can be consumed by both adult women and men, If you are allergic, please check the ingredients.
4- Is it better to take before or after a meal?
It doesn't matter. It works fine anytime.
5- Can I take the pills during periods?
Yes, you can.
6- Does it contain caffeine?
It is managed to less than 2% if the daily recommended amount through a decaffeination process. The daily intake for adults is 400mg, and if you consume 400mg of green coffee beans per day, you will consume about 5.2 mg of caffeine. It is not recommended for those who are sensitive to caffeine.
7- Is there an expiration date?
The expiration date is 2 years from the manufactured date. Please find the expiration date on the box.