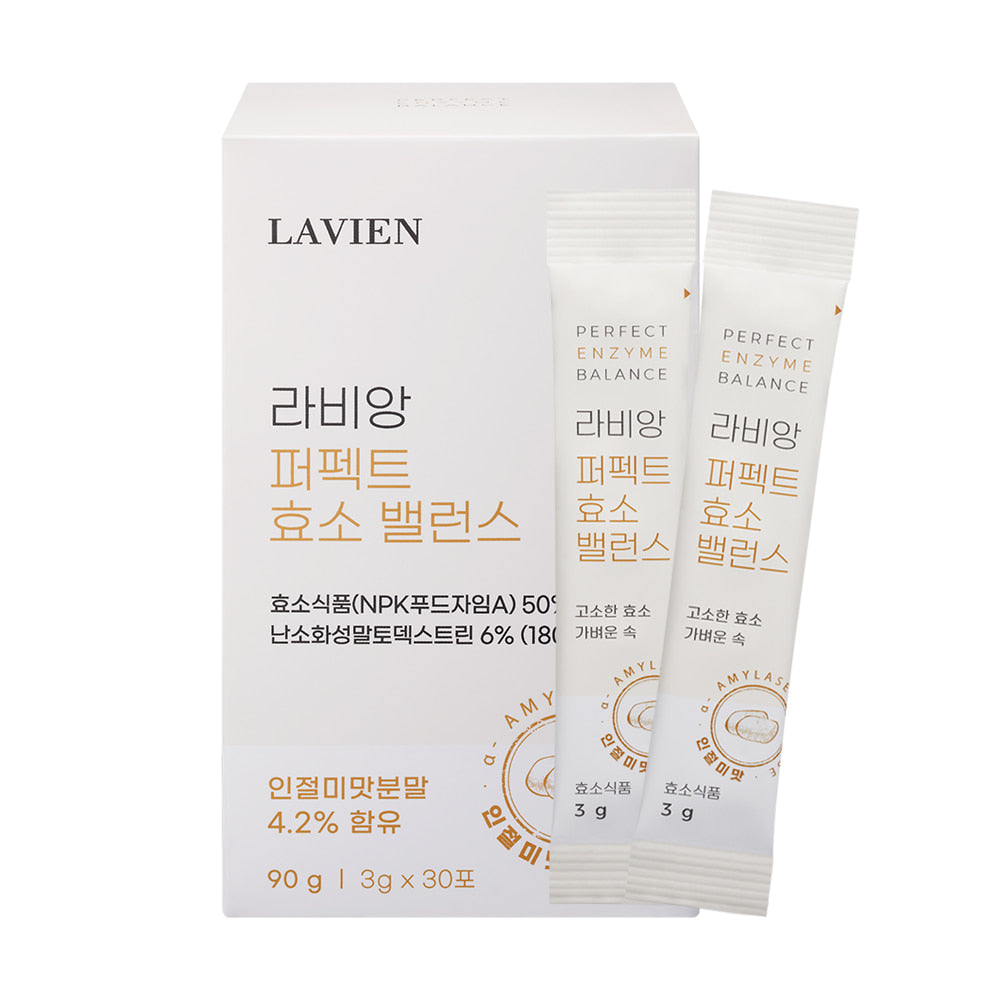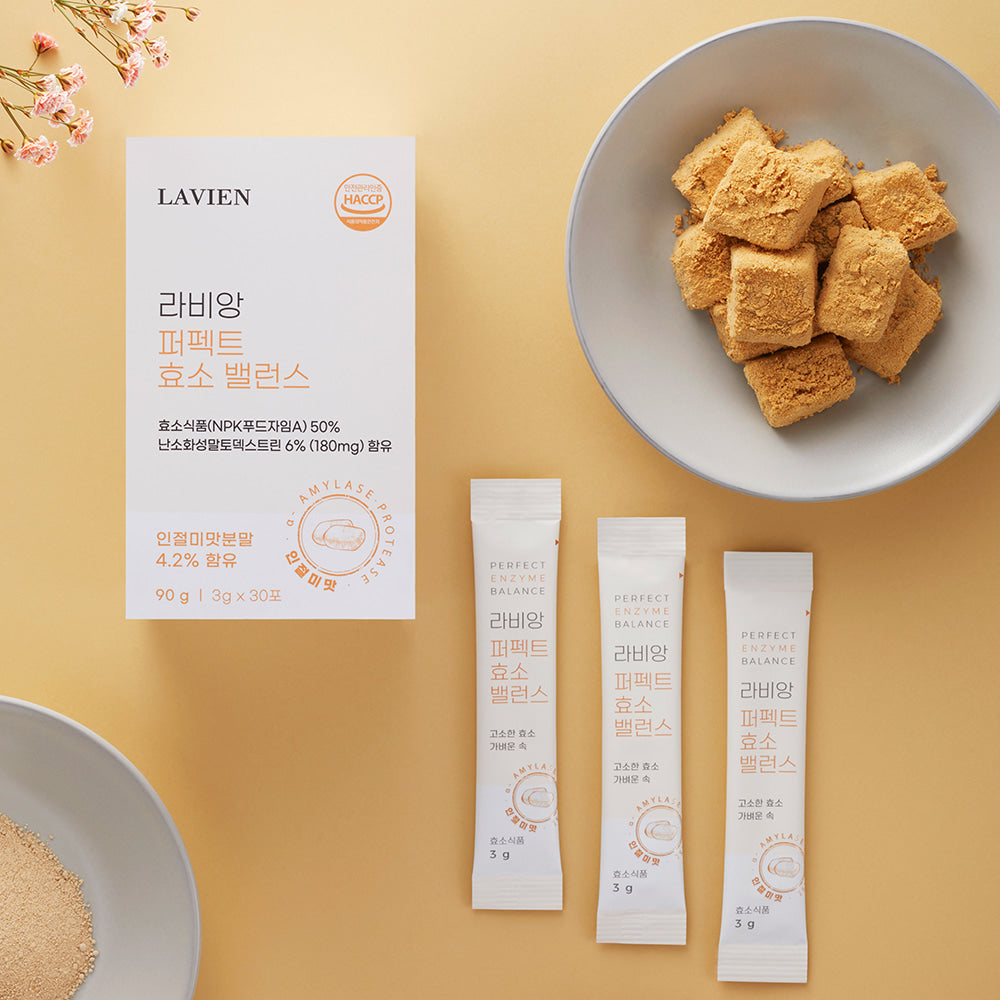 Perfect Enzyme Balance | Healthy Lifestyle Snack
Lead a healthy lifestyle with a balanced enzyme!
Late-night snacks, fast foods, alcoholic drinks, spicy, salty, and sweet foods can throw your enzyme off balance. To keep you healthy, have a Perfect Enzyme Balance every day!
What is the Enzyme?
 A worker in the body that breaks down, moves creates, and stores energy in the body. It promotes health, maintains physical strength, and supplies nutrition. If the body lacks enzymes, the food we eat decomposes and is not absorbed properly, so it feels uncomfortable inside, and nutrients are not evenly transferred to the body.
Factors that reduce enzyme activity:
-Irregular eating habits
-Stress
-Frequent drinking and smoking
-Harmful living conditions
Fresh, comfortable, and energetic!
Be your best every day with healthy habits and enzyme habits!
-Flavor. It is savory and delicious injeolmi!
-Titer. Rich enzyme content.
-Nutrition. Combination of various ingredients.
Savory taste, light filling!
1- Contains 4 kinds of fermented mixed grain (From Korea). We used brown rice, soybean, barley, and water from Korea.
2- Contains 9 types of lactobacillus (powder), calcium, biotin, etc. as ovarian maltodextrin. It is a type of dietary fiber, ovarian maltodextrin et al, Lactobacillus, calcium biotin, etc. designed meticulously!
3- Principle. Silicon dioxide, magnesium stearate, HPMC, and coloring agents were excluded.
4- It's savory and delicious injeolmi. It's not the unique taste of enzymes, but it's made with injeolmi so that it's not too much to eat every day.
5- 3g capacity in 1 bag so that it's not uncomfortable to swallow. We chose the right amount of 3g that is easy to eat at once.
6- A disposable slim pouch.  We put it in a slim pouch that is easy to carry.
It has 4 kinds of fermented mixed grains from Korea!
1- Brown rice
2- Soybean
3- Sorghum
4- Barley
Water-soluble fine powder type!