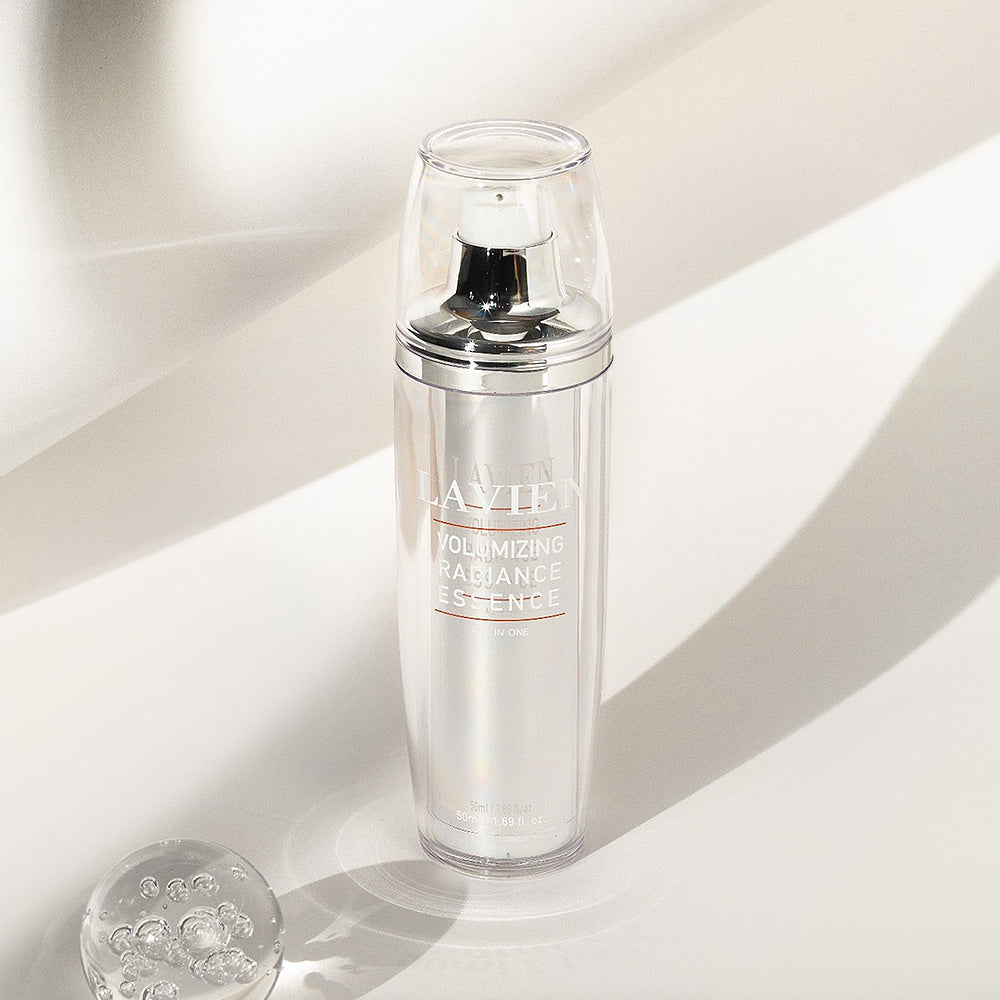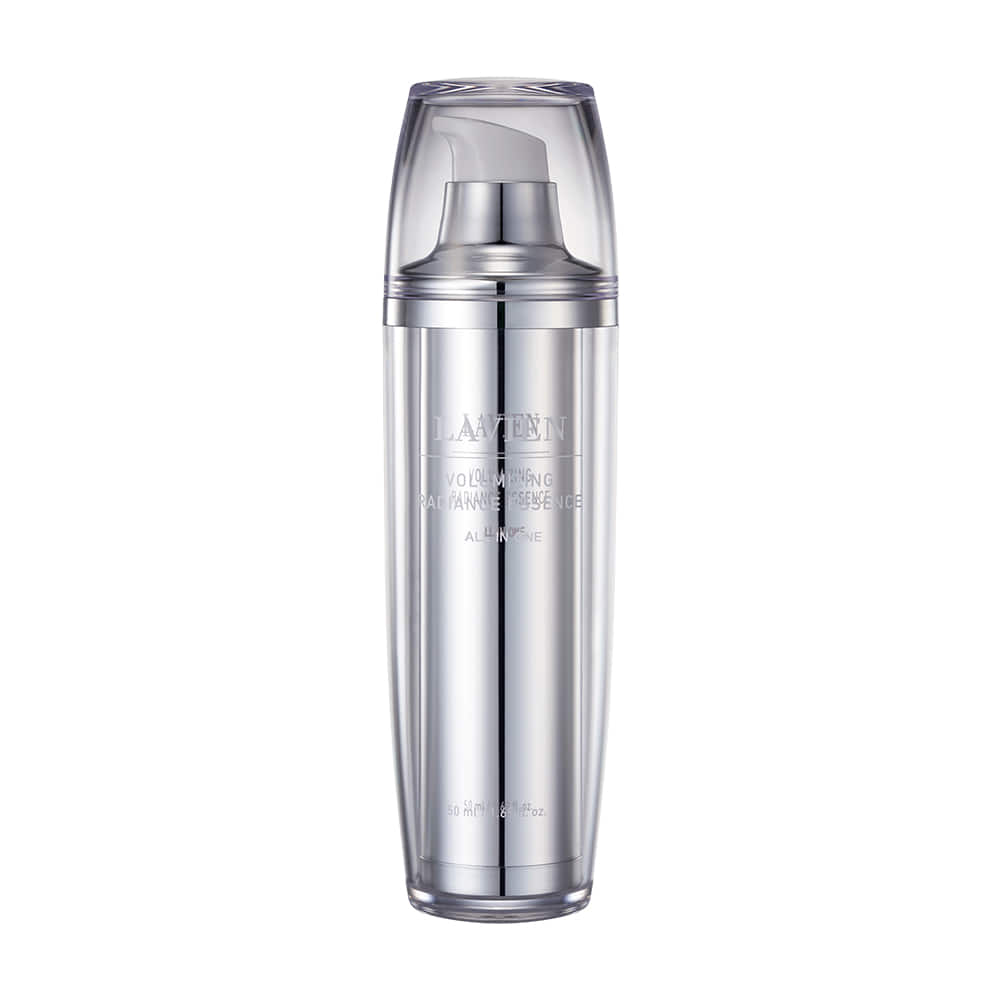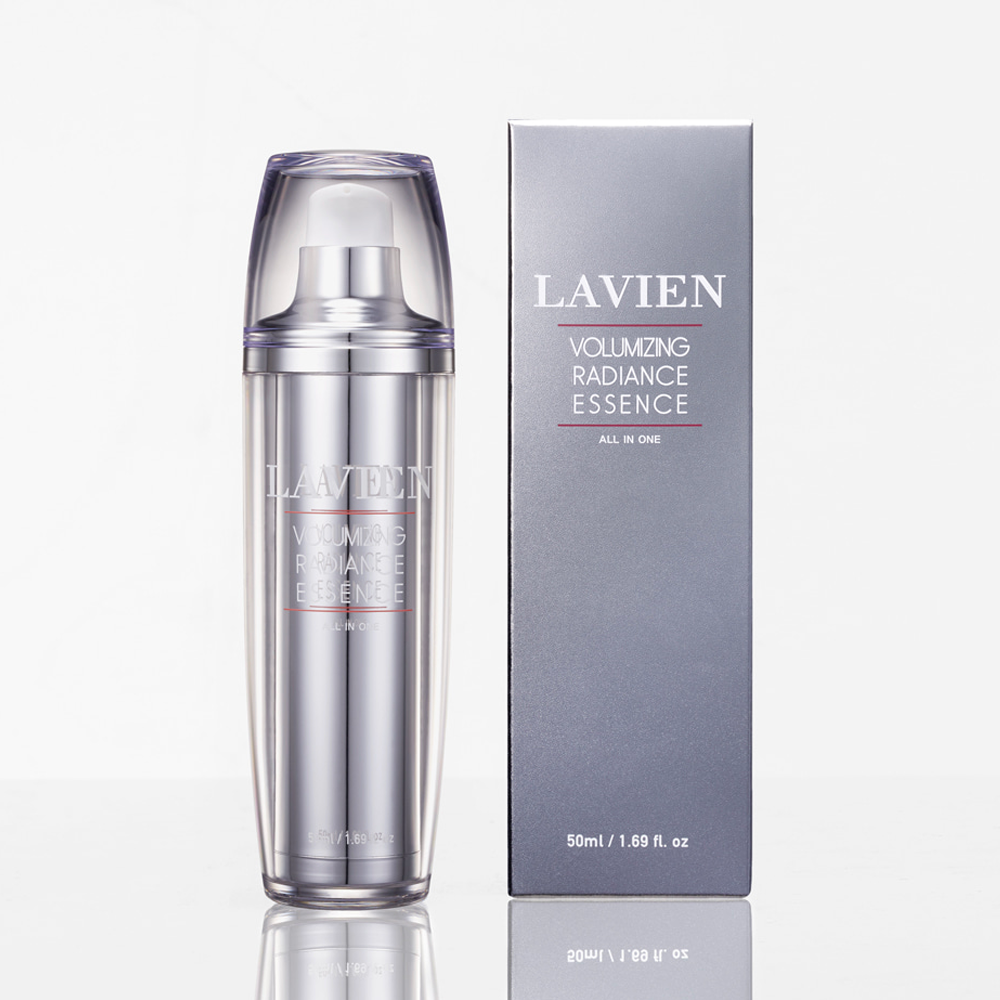 Volumizing Radiance Essence 50ml | Brightening and Wrinkle Improvement | Elasticity and Gloss Skin Finish | Skin Moisturizer
The secret of glowing skin with moisture filling from inside!
Volufiline Radiance Essence
Whitening/wrinkle improvement functions. Volufiline component provides elasticity and gloss to the skin, while fine bubbles containing hyaluronic acid and glutathione component moisturize skin.
Volume, elasticity, lifting, wrinkle improvement, radiance, and shine with a bottle of essence. Solve quick drying, moisturizing, skin texture, brightening, and blemish management all at once.

It contains volufiline (60,000 ppm), bakuchiol (5,000 ppm), and multi-peptide to make the skin core powerful with a special prescription for skin that has lost volume!

The collagen effect of hydrolyzed collagen helps to keep the skin firm.

It helps to improve facial lifting, relieve blemishes, and instantly brighten up the face.

It is free from pigments or artificial chemicals and helps maintain firm, shiny skin.
What does it contain?
1- PEPTIDE, for baby skin with wrinkle improvement effect
2- HYALURONIC ACID, to add moisture and vitality to skin
3- VOLUFILINE, for smoother skin with overflowing elasticity
4- SNAIL SECRETION FILTRATE, for skin regeneration and anti-aging effect
5- GLUTATHIONE, for a transparent and glowing skin
This product is not for wash-off!
After cleansing and wiping the skin with toner, apply and thinly spread the essence where carbonated bubbles start to form and improve fine wrinkles.