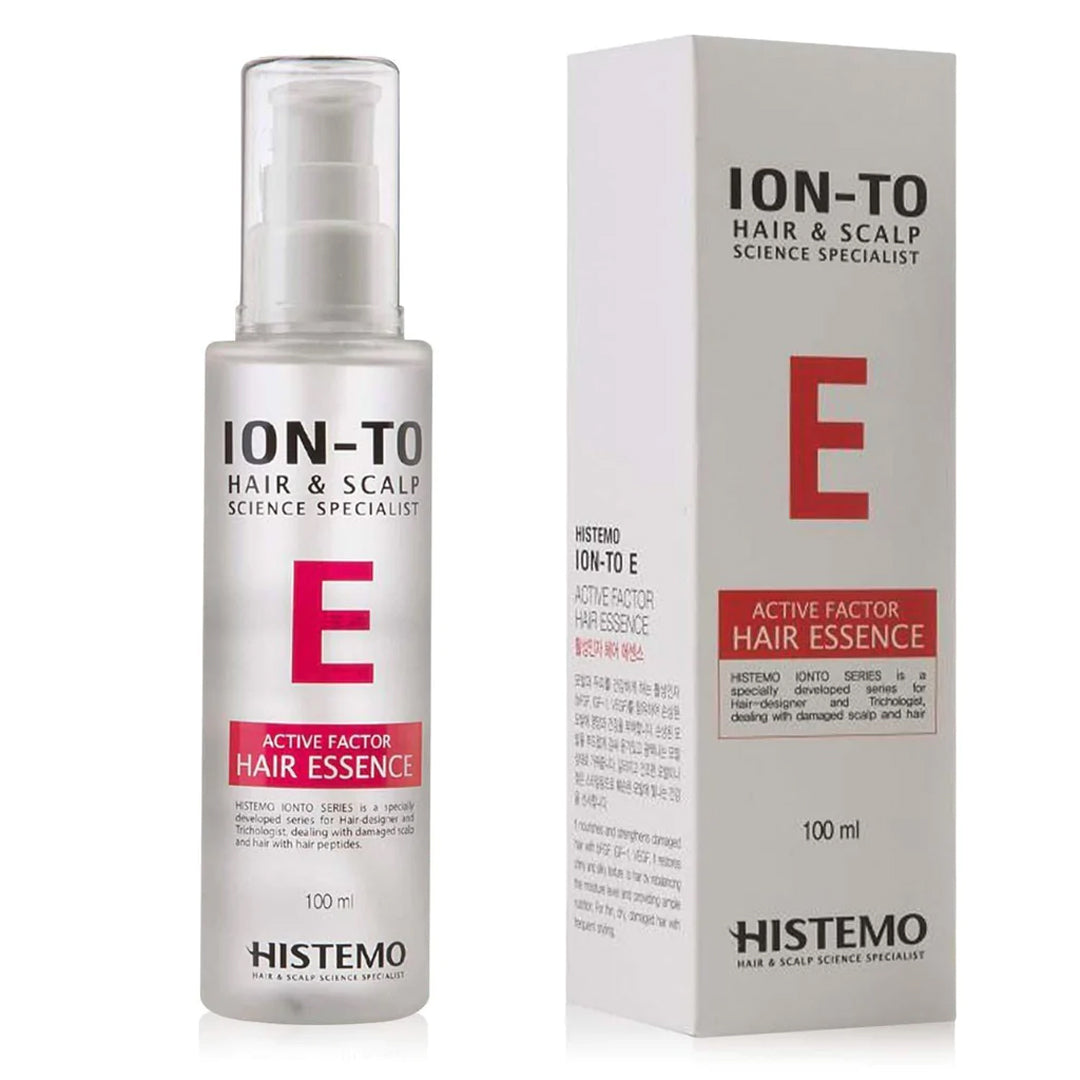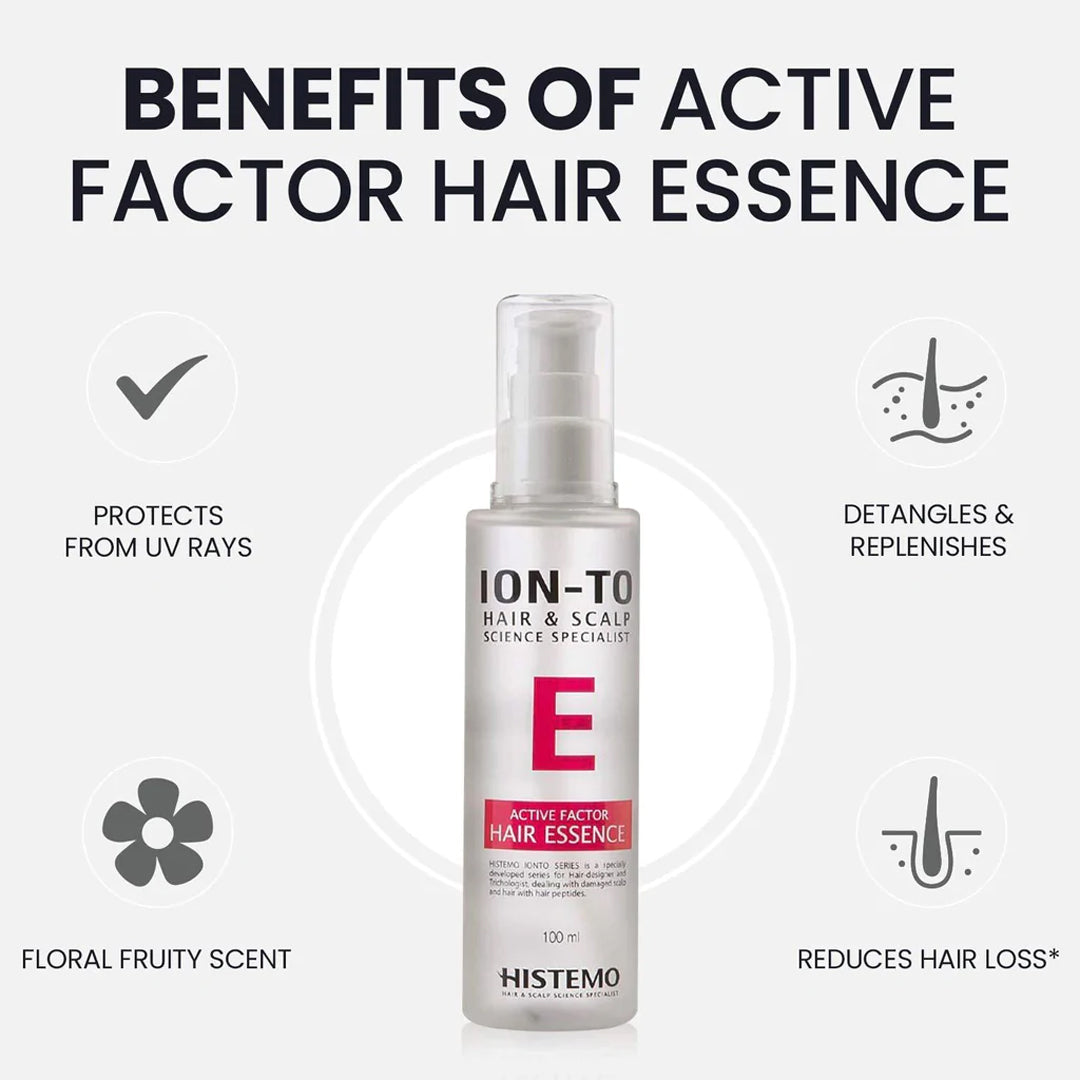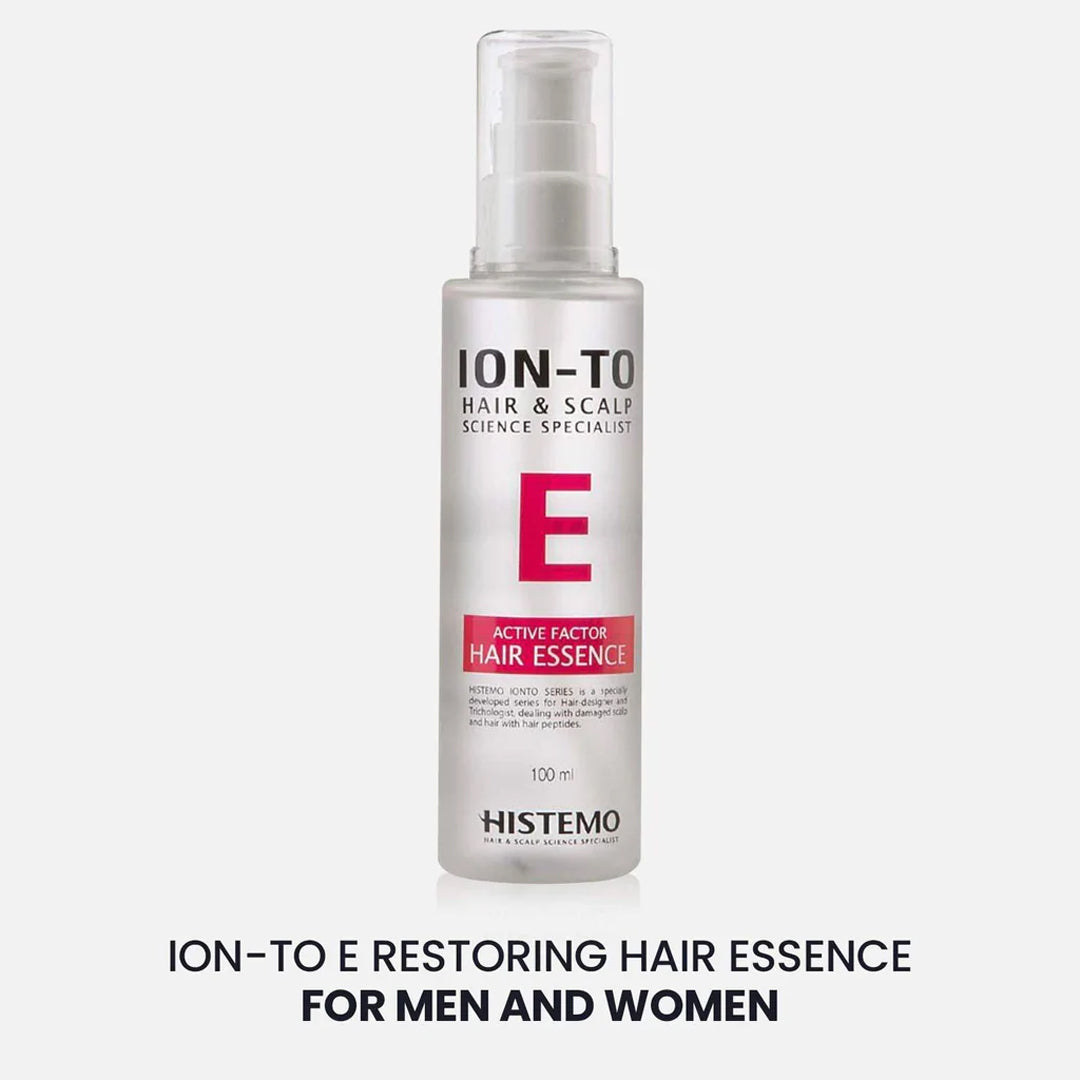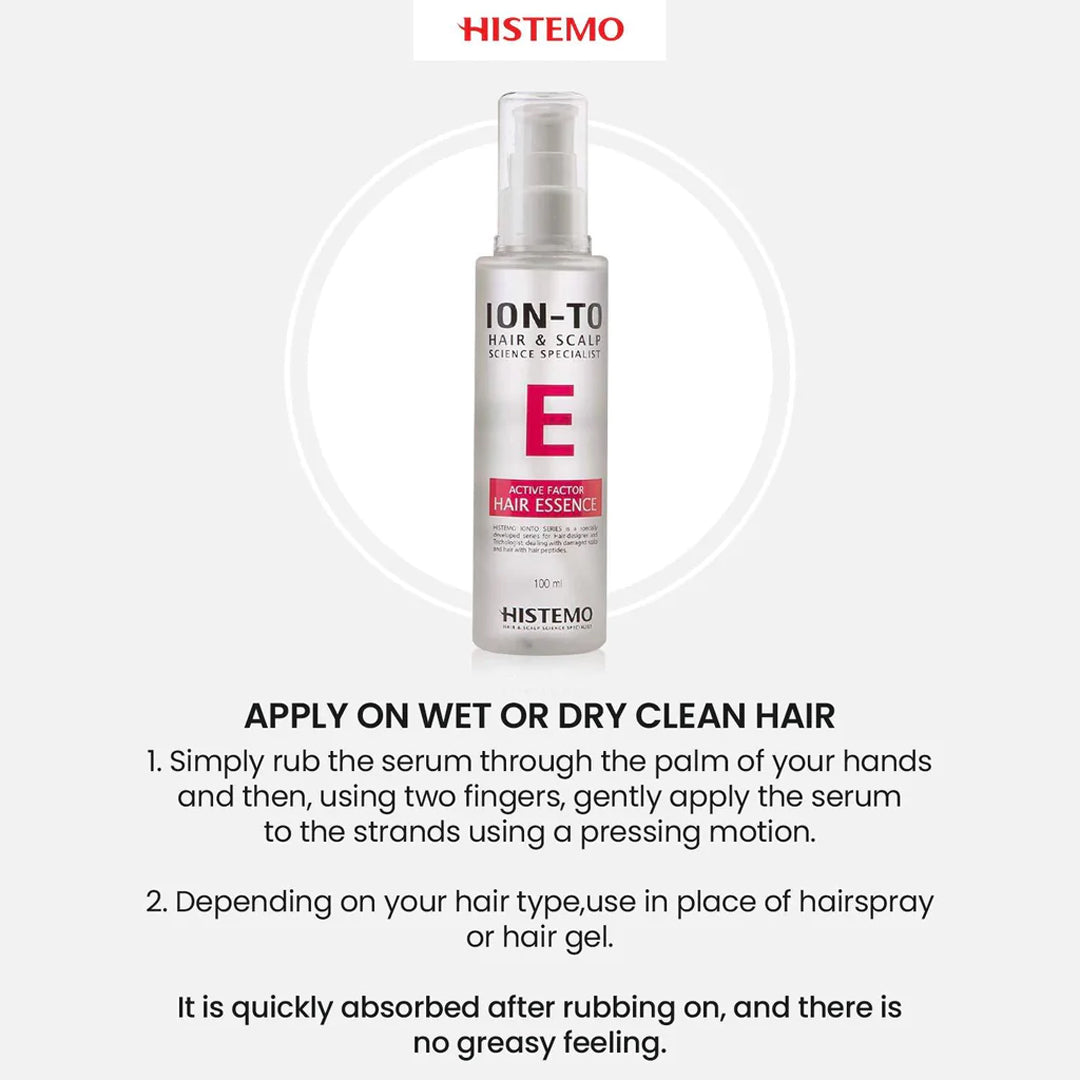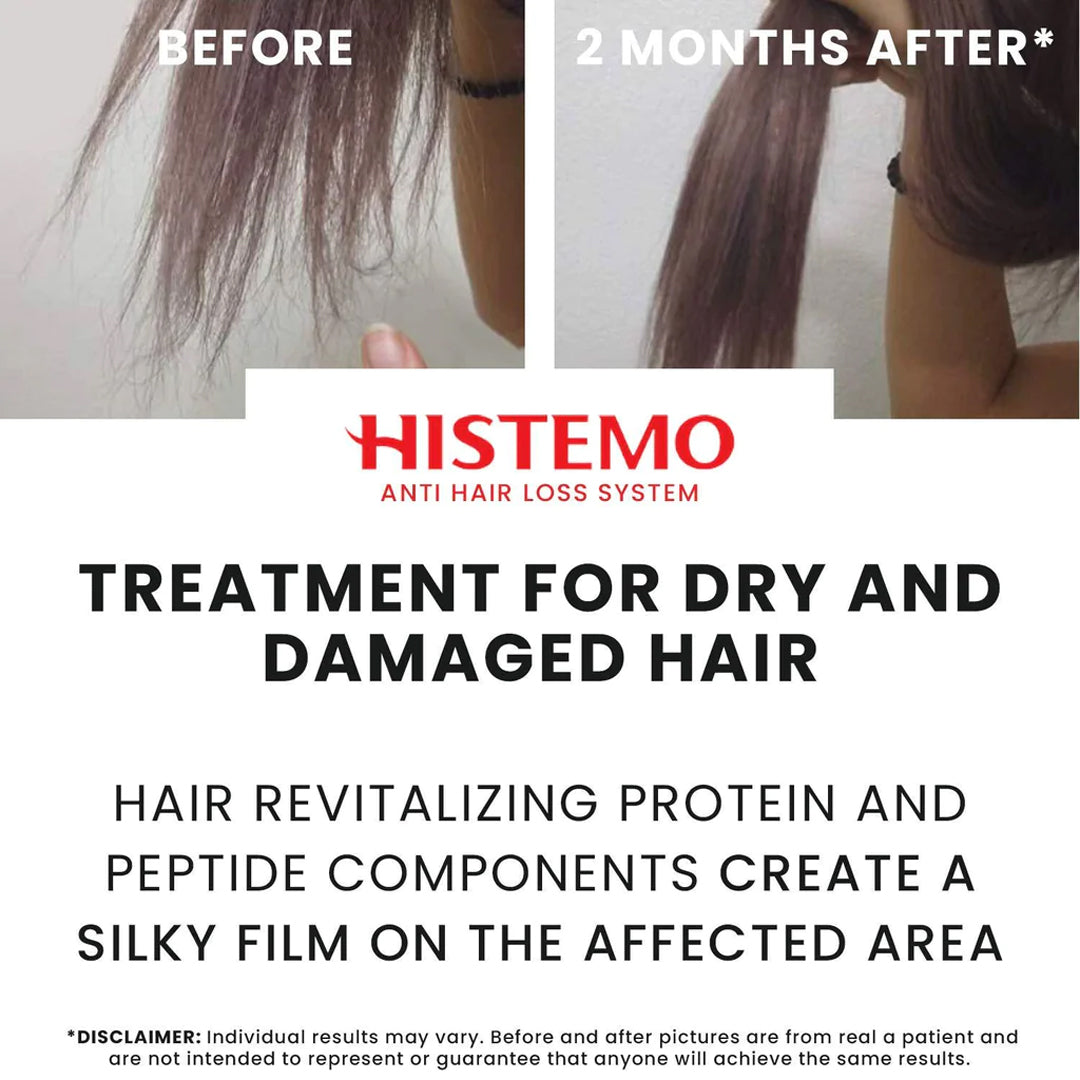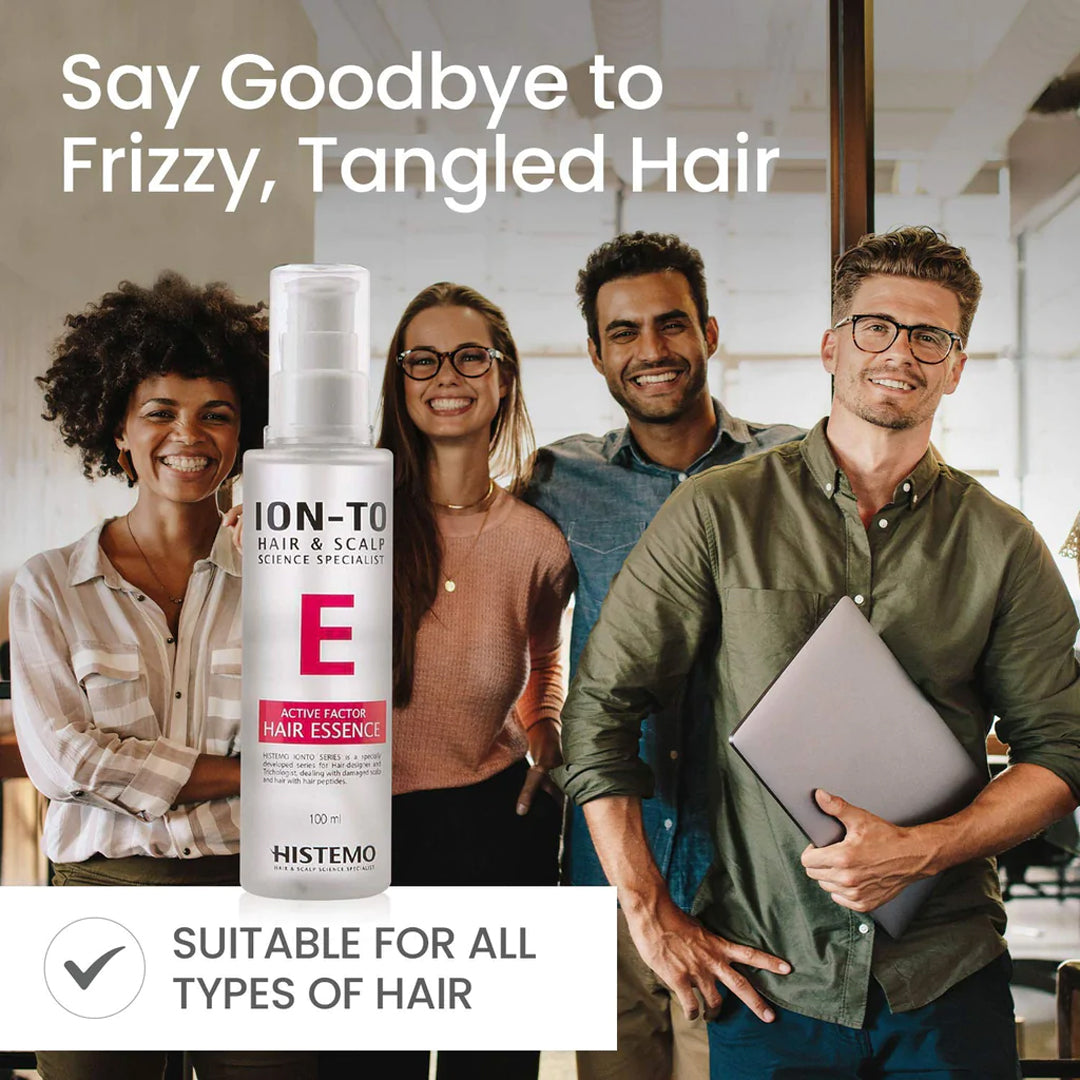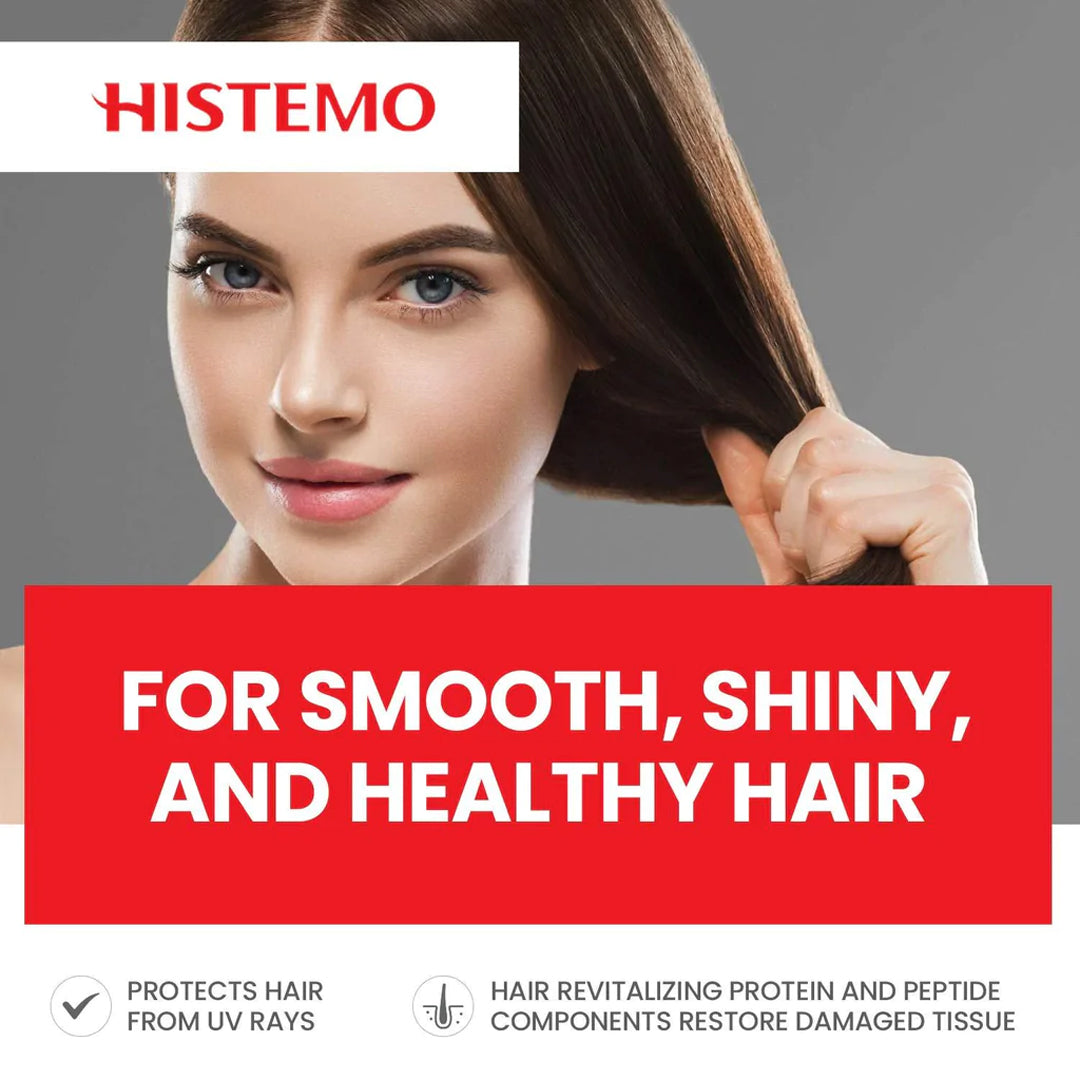 ION-TO E Restoring Hair Essence
 

PROTECT AGAINST UV RAYS: A variety of hair building proteins and peptides form a silk film on your hair resulting in shiny and healthy hair while protecting from UV rays

✅ DETANGLE & REPLENISH: Ion-to E Hair Essence can stop:  tangled hair, roughness, cracks, and split-ends; and provides nourishment while it improves hair's sleekness, strength, and elasticity

✅ ANTI-FRIZZ & ANTI-STATIC: Histemo Ion-to E Hair Essence can effectively eliminate hair static during dry seasons and stop frizzy hair.

✅ AMAZING SCENT: Supplemented by a lovely floral fruity scent, it will linger on your hair all day

✅ FAST ABSORBTION: the non-greasy formula provides quick absorption when rubbed on hair.
Size:
100ml

Directions:
Take an appropriate amount on the palm. Apply onto the tips of wet or dry hair.