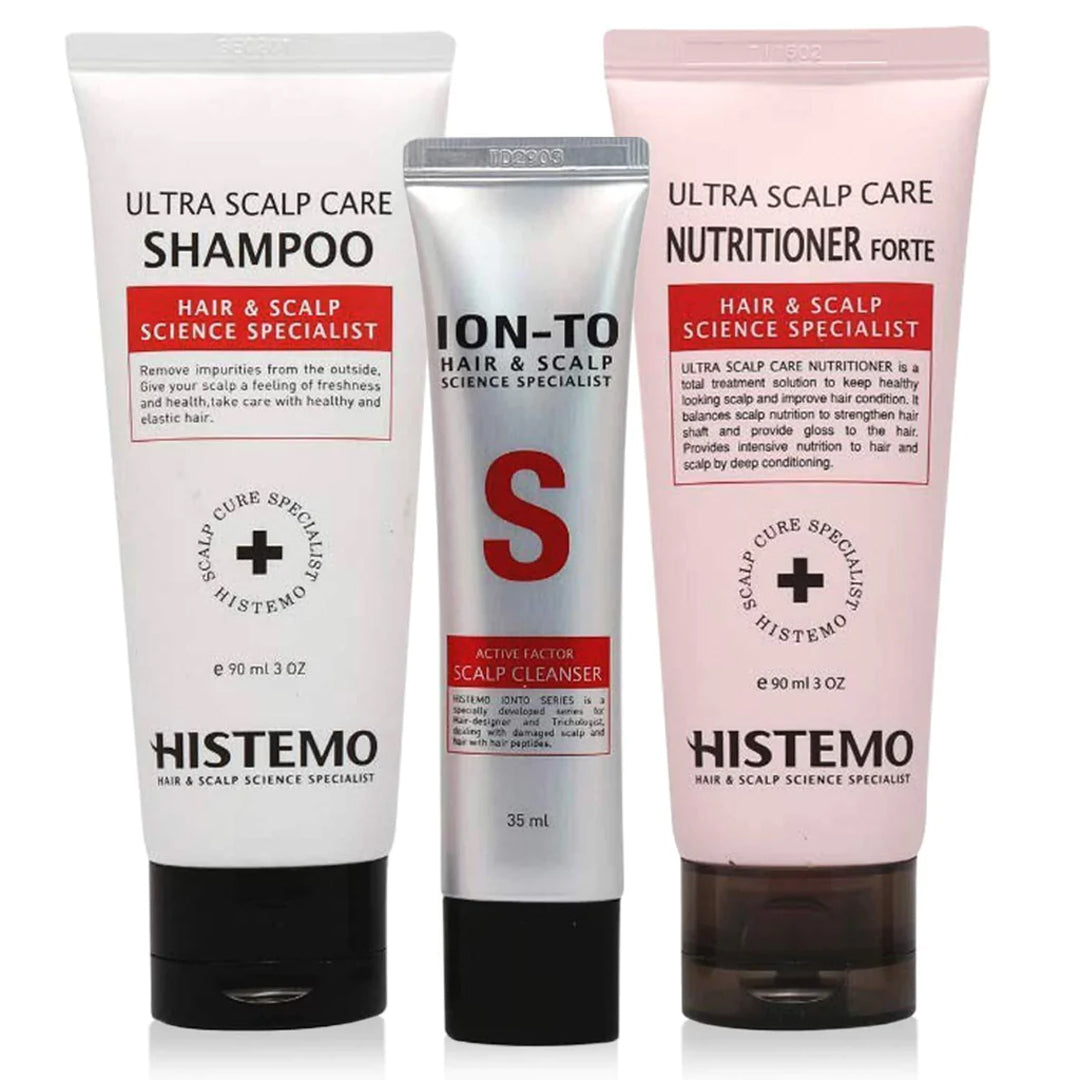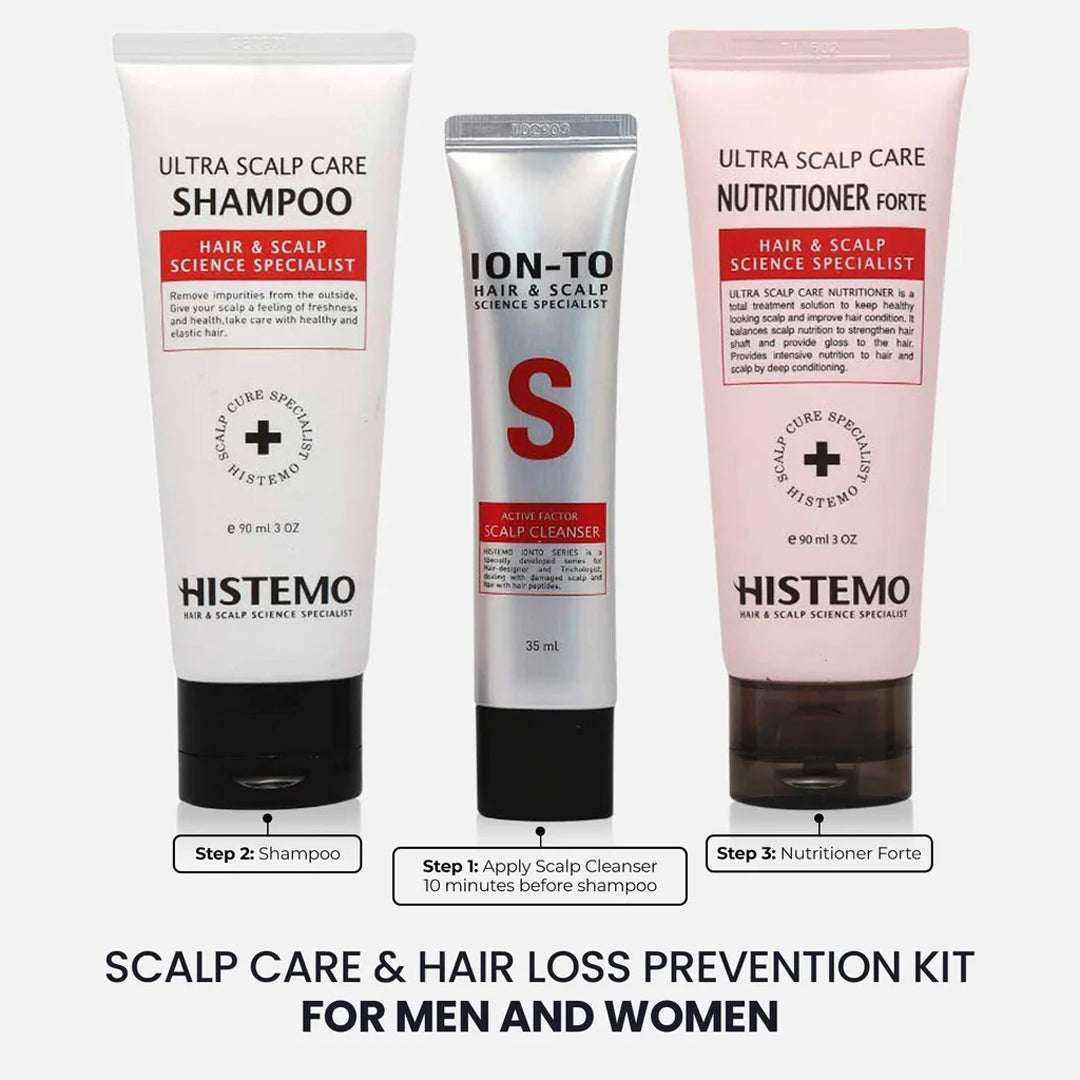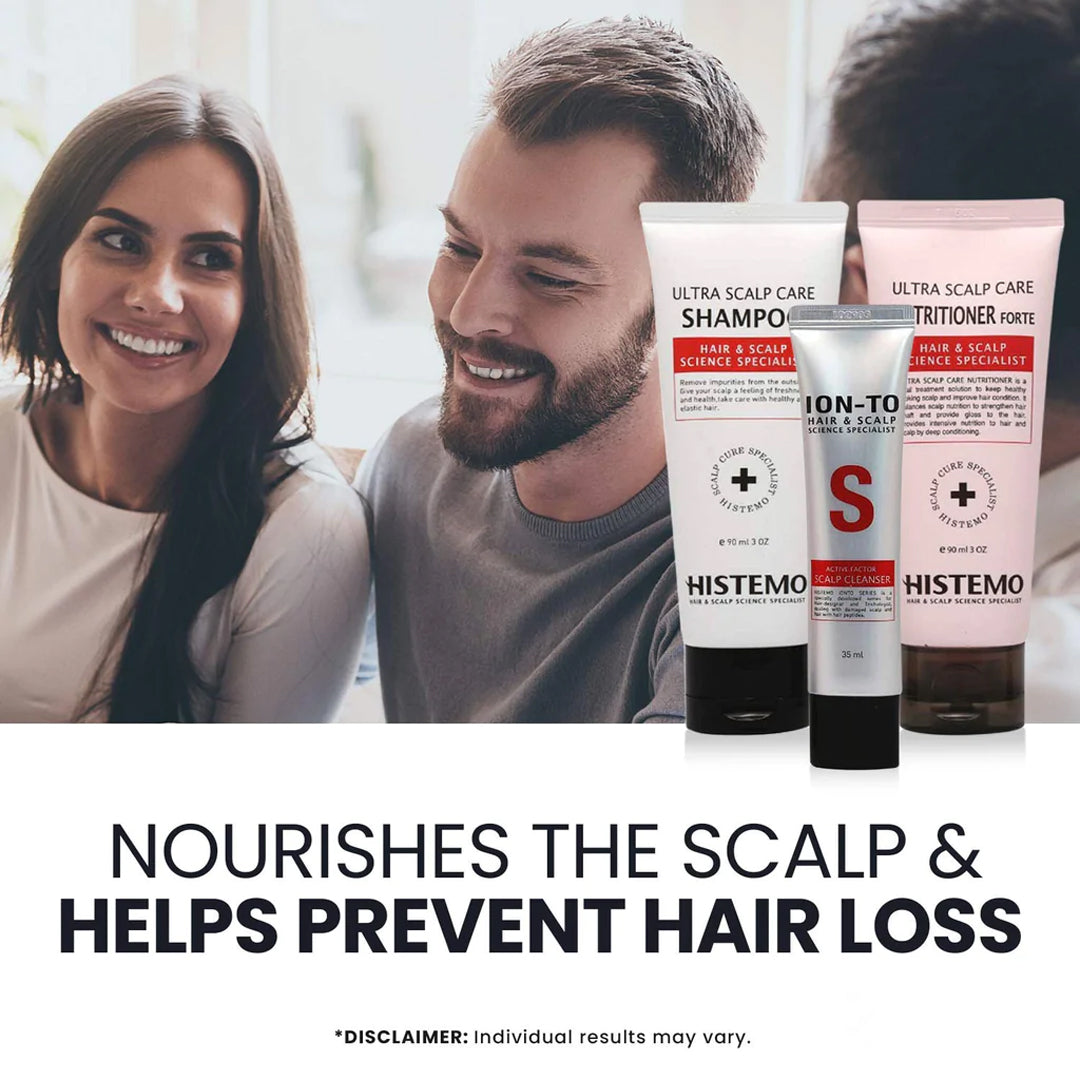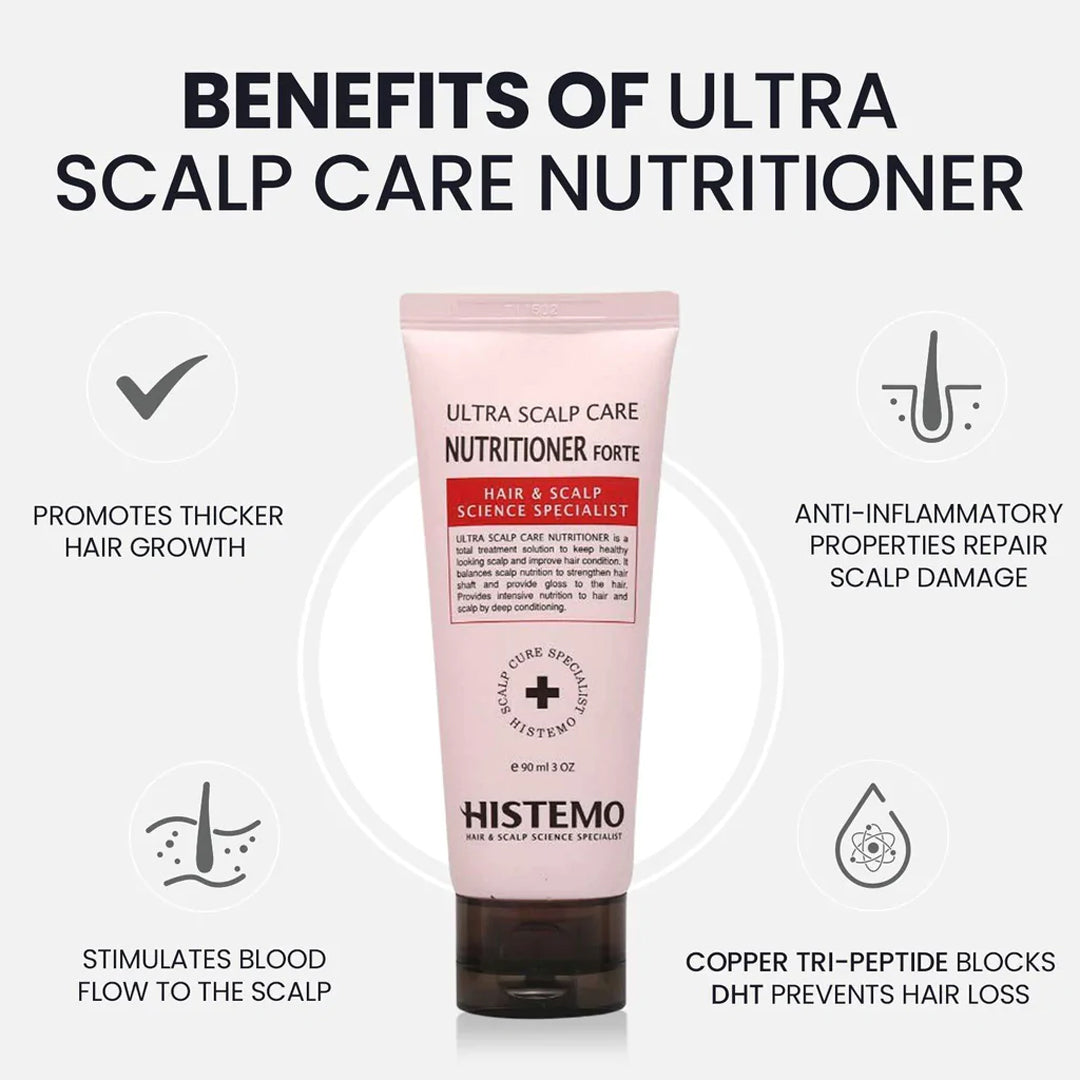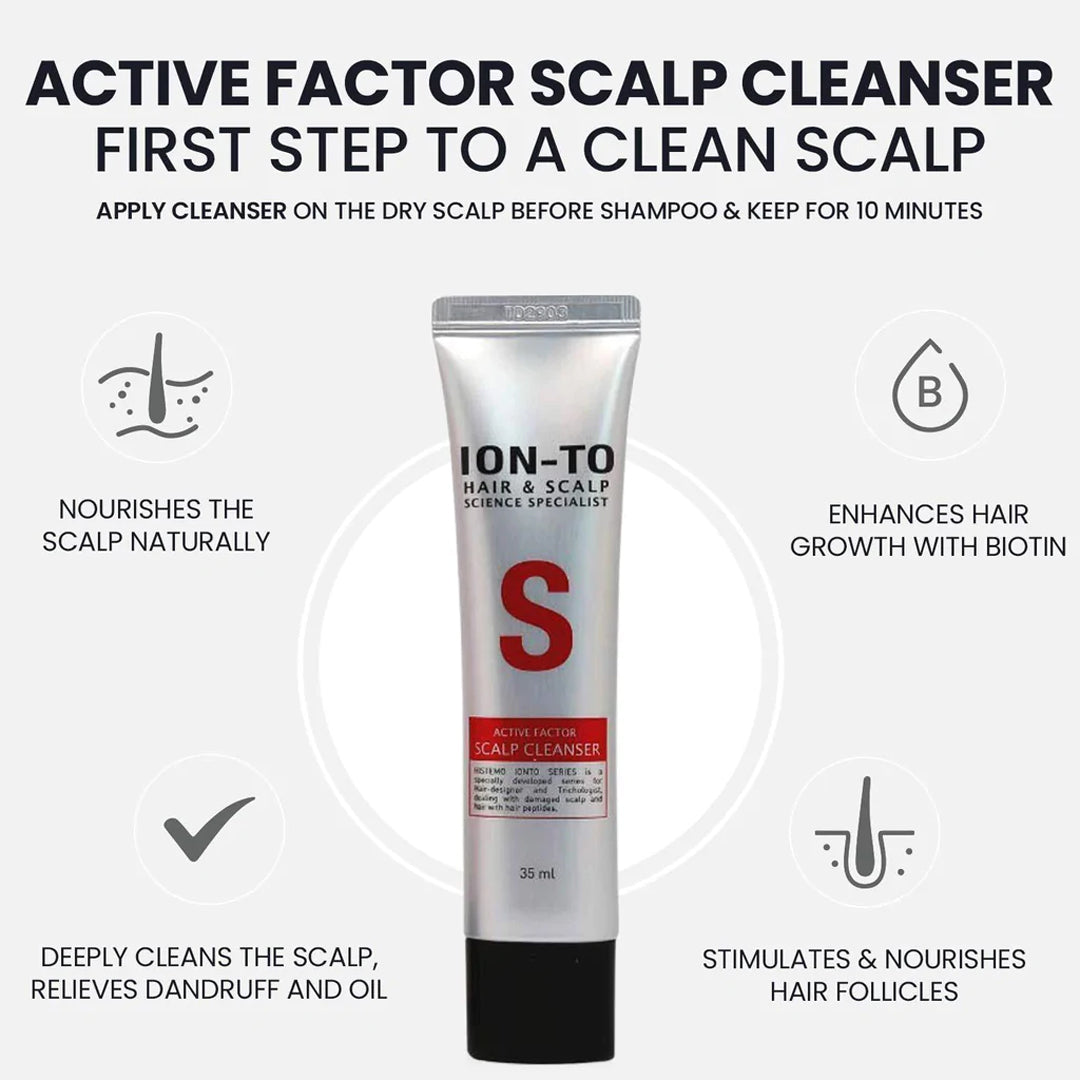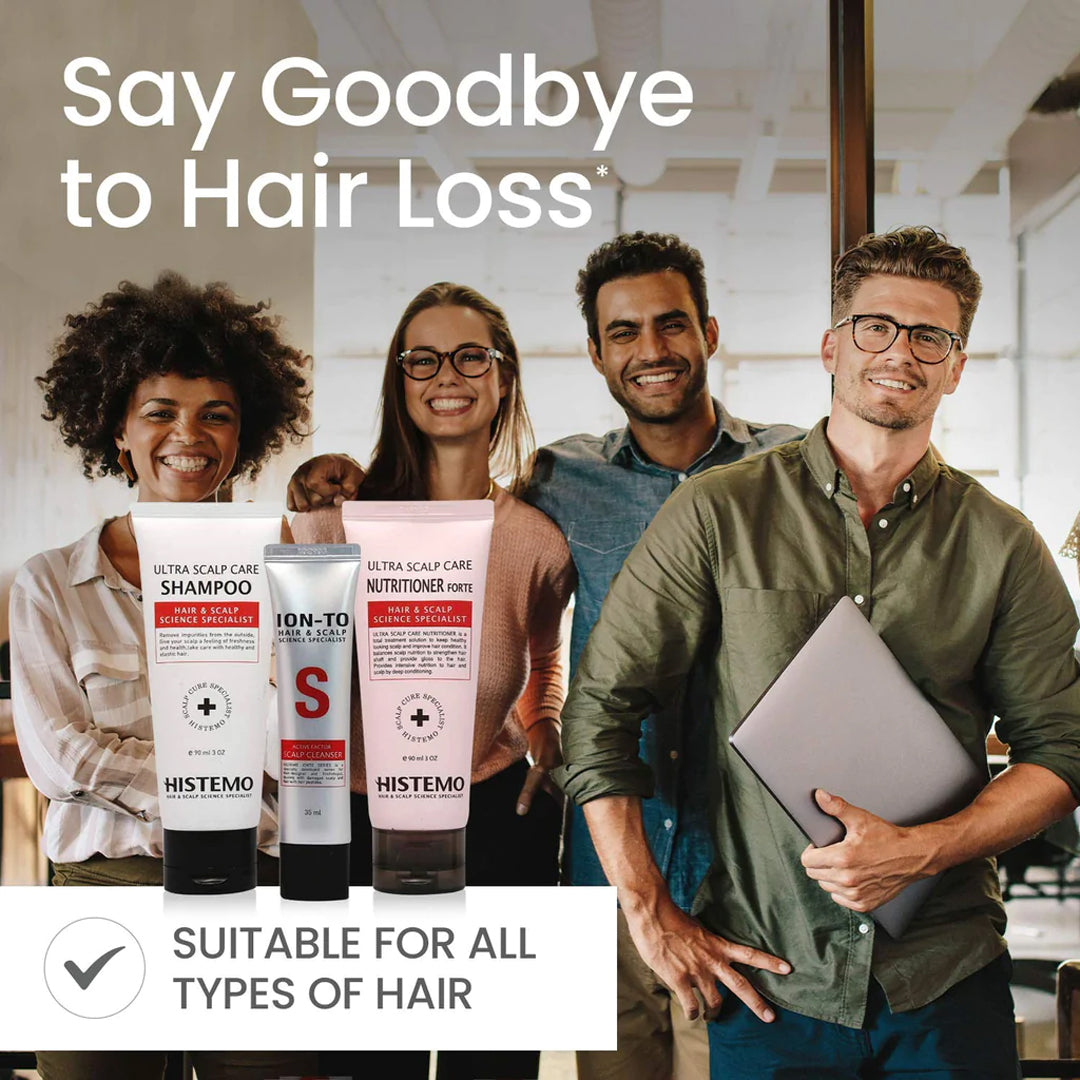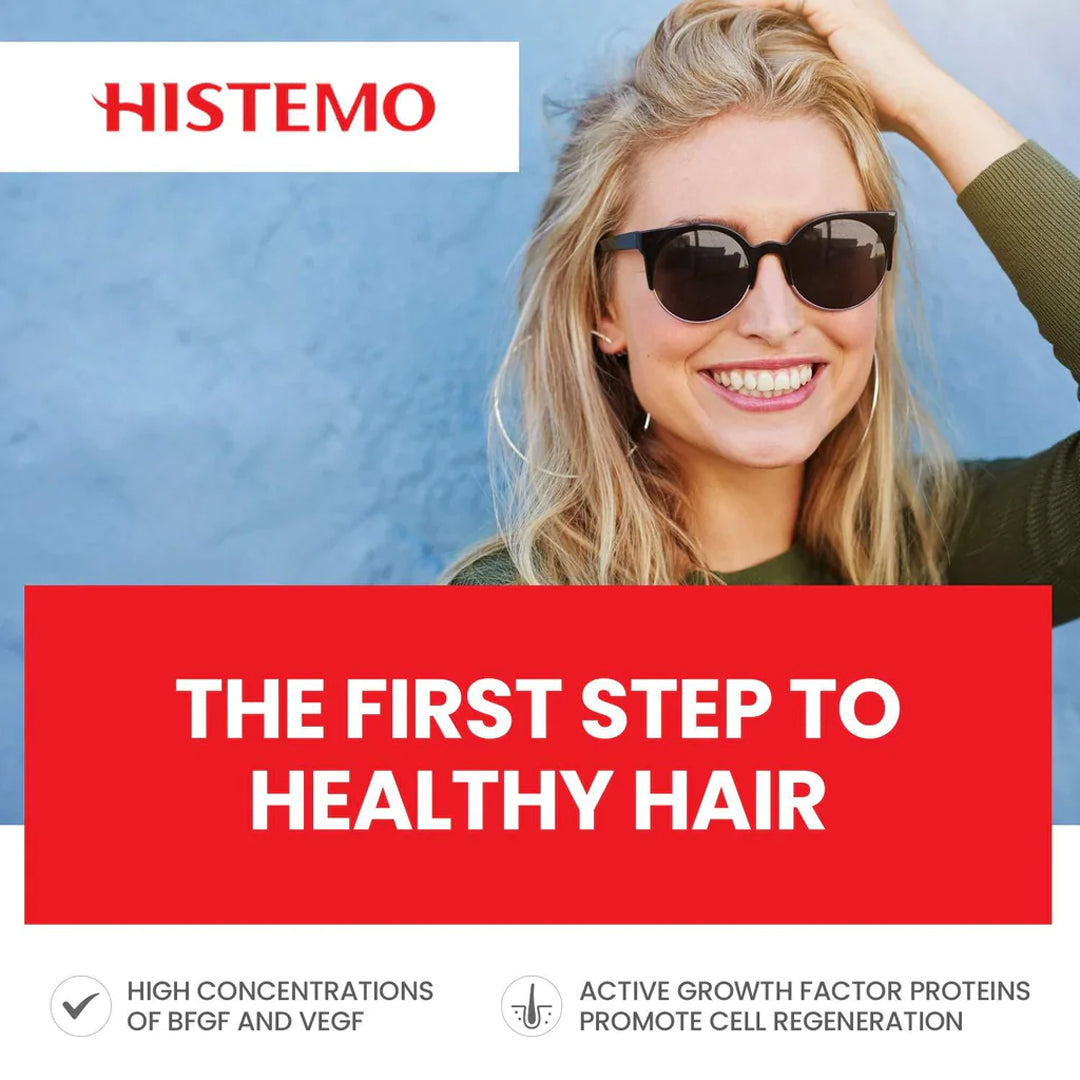 Scalp Care & Hair Loss Prevention Kit w Scalp Detox Cleanser, Shampoo, Conditioner (90ml shampoo + 90ml Nutritioner + one of 30ml cleanser)
A good scalp moisturizer for men is a must-have. It won't do to have a dry, itchy, flaky scalp. Histemo has the perfect nutritioner that will moisturize your scalp with shea butter and betaine. Betaine is a fatty acid that is found in coconuts and works by drawing water to the follicles of your hair. Shea butter will do a great job of protecting your scalp through moisture restoration.

Damaged follicles will also benefit from this moisturizer because it provides the necessary nutrition for your hair and scalp. It is simply the best conditioning cleanser available in the market today. It prevents irritation and dryness, and promotes hair growth too.

✅BETTER TOGETHER: Hair loss prevention is a science, we've done the research and we've got results; Using the Histemo line of products Together is Much More Effective than only using one; Check out our bundles to see our recommended combinations for the best over all treatment to promote hair growth and prevent hair loss

✅HAIR RESTORATION DHT BLOCKING SHAMPOO: DHT is the leading cause of male and female hair loss, and thus it is no coincidence that hair loss increases as the amount of Copper Peptides in our body decreases. Specially formulated by Histemo, Copper Peptides help ENCOURAGE HAIR GROWTH by BLOCKING the hormone dihydrotestosterone (DHT) which has been shown to curb hair growth. Ultra Scalp Care Shampoo by Histemo is the ultimate DHT blocker shampoo.

✅SOOTHES DRY SCALP WITH DANDRUFF: Moisturize and soothe your scalp with Betaine, a fatty acid derived from coconuts. It is a proven ingredient to repair scalp tissue. It treats the root of the problem by attracting water to the hair follicles. When these follicular cells are lubricated, the scalp will not dry out and produce excess dandruff. As a result, by preventing a build-up, the hair follicle will be healthier with the use of Betaine.

✅RELIEVES SCALP SENSITIVITY: With shea butter, it quickly calms and protects sensitive scalps, stops burning and flaking with moisture. Shea butter also treats dandruff (atopic dermatitis) by restoring moisture to your dry and irritated scalp. It helps decrease dandruff flakes and reduce the risk of flare-ups.

✅BESTFOR OILY HAIR & SCALP: At Histemo, our mission is to make the most effective product for hair loss prevention and scalp care with 12 different plant-based growth factor ingredients and combine them with a data-driven scientific formula. Histemo Ultra Scalp Care Shampoo is the #1 product in Korea for oily hair & scalp that will genuinely deliver results.