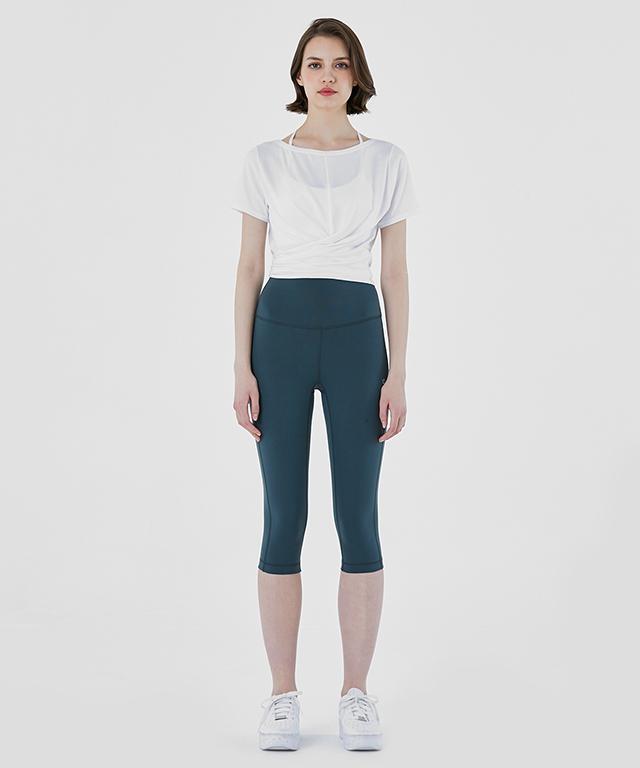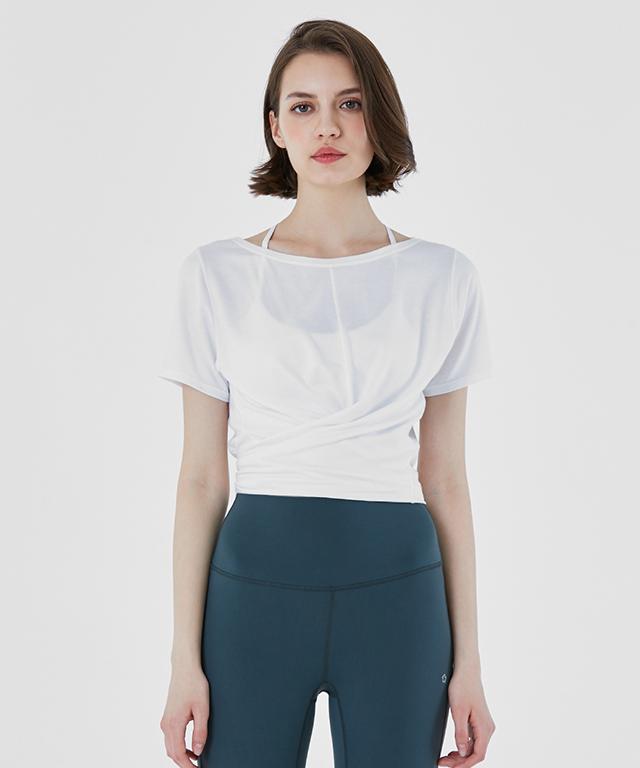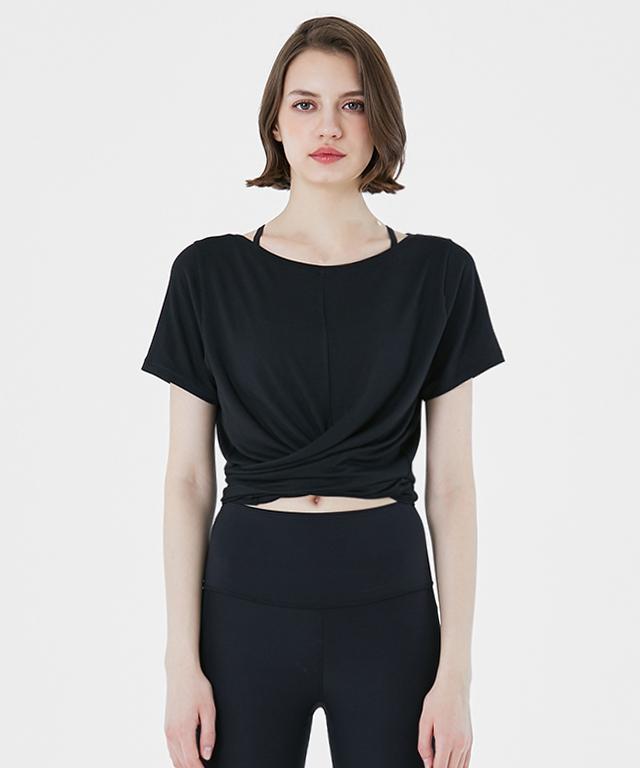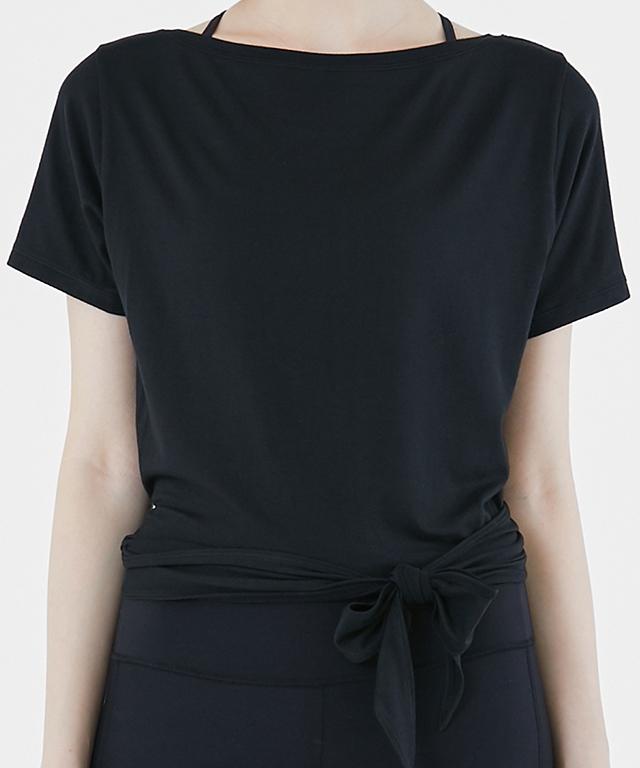 Ever wore a top backwards? No worries! 
You can wear this soft, silky textured short sleeve backwards and it will look great the same. Coming in two colors, you can tie them front or back to make a little twist detail.
And, of course, you can tie them however you want to create the look you want!